KPL 2018 hits a new high as all-India viewership rises by record 60%
This can directly be attributed to the introduction of Kannada commentary by host broadcasters Star Sports. Karnataka's leading cricketers Sunil Joshi, Vijay Bharadwaj, Sujith Somasundar and B Akhil have regaled the audiences with their frank and decisive description of the games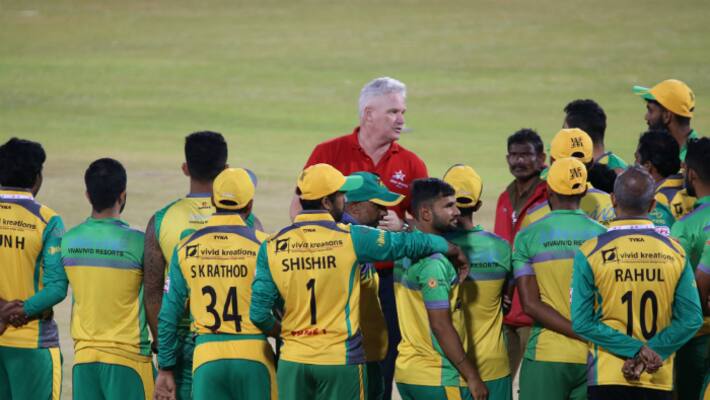 Mysuru: Get a product right and you will reap the rewards. Organise and showcase a tournament right and the same will happen like it has with the Karnataka Premier League (KPL) 2018, which just hit a new high.
"According to figures released by monitoring agency BARC, the average impressions (in '000s) for the first three matches of this season's KPL has risen from 220.7 in 2017 to 353.1. That's a phenomenal 60% rise in viewership amongst Urban viewers across the country," the organisers said on Thursday (August 30).
Also read: KPL 2018 schedule
"That's not all, within Karnataka, the home grown league which kicked off in Bangalore before moving to Hubballi first and Mysuru now, saw a 17% rise among Urban viewers as compared to last season. The average impressions in Karnataka (in '000s) for the first three matches was 67.4 in 2018 as compared to 57.4 in 2017," they added.
This can directly be attributed to the introduction of Kannada commentary by host broadcasters Star Sports.  Karnataka's leading cricketers Sunil Joshi, Vijay Bharadwaj, Sujith Somasundar and B Akhil have regaled the audiences with their frank and decisive description of the games.
Of course, the presence of former international stars such as Dean Jones and Mitchell Johnson, along with former Karnataka Ranji Trophy cricketer Fazal Khaleel in the English commentary panel, has kept the players motivated to give their best out on the field and thus add to the allure of the tournament.
Jones' in-depth knowledge of the game and the rare ability to reach out to different segments of the audience with his simple reading and explanation of the game on hand, has drawn the viewer to the television sets in larger numbers.
The KPL, which started the season as the second most watched domestic cricket league, is for sure heading in the right direction.
Friday's matches (August 31) - Mysuru
Mysuru Warriors vs Belagavi Panthers - 2.10 pm
Hubli Tigers vs Bengaluru Blasters - 6.40 pm
Live on Star Sports 2, Star Sports 2 HD and Hotstar
Last Updated Aug 31, 2018, 12:02 PM IST