Jwala Gutta decides to part ways with yet another partner!
Jwala and Ashwini teamed up back in 2010 for the first time.
They won a gold medal at the 2010 CWG in New Delhi.
While Jwala is quitting doubles event, she will continue playing mixed doubles.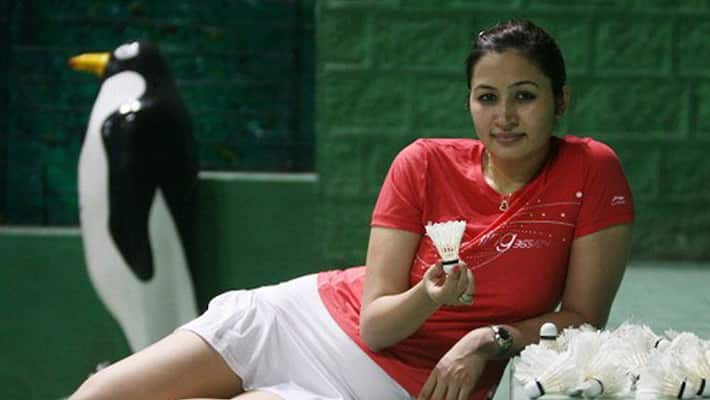 Jwala said that she is not in a stage to groom a junior at the moment and hence the duo took a mutual decision to part ways.
She has also announced that she will no longer play the doubles event. However, she will continue to play in the mixed doubles event where she will team up with alongside Manu Attri.
Meanwhile, Ashwini will next partner Sikki Reddy in the doubles event.
Jwala and Ashwini, who made their debut as a doubles team in badminton during Commonwealth Games 2010, have brought laurels for India on numerous occasions.
They bagged the gold medal in their very first appearance together in the CWG 2010 and later went on to add bronze medals at the Asian Games and World Championships in addition to many other titles.
"I won't be playing anymore with Ashwini. I won't be playing women's doubles either. I am not at the stage of my career where I want to groom a junior. Ashwini and I have had many good times, and I would like to keep it like that," Jwala told ESPN.
"I realised that Ashwini and I weren't growing as a pair. I felt that we were stagnating. Whenever I expected a lot, the results were not coming. So I thought, 'why don't I let her play with someone else?' It was a tough decision to make, but one that had to be done.
"I missed playing mixed doubles. I've enjoyed my phase of playing women's doubles. So why don't I play mixed doubles again? I can develop a new facet of my game," Jwala, who last played with Ashwini at the Rio Games 2016, added.
Last Updated Mar 31, 2018, 6:31 PM IST