Jonty Rhodes performs 'havan' for daughter 'India'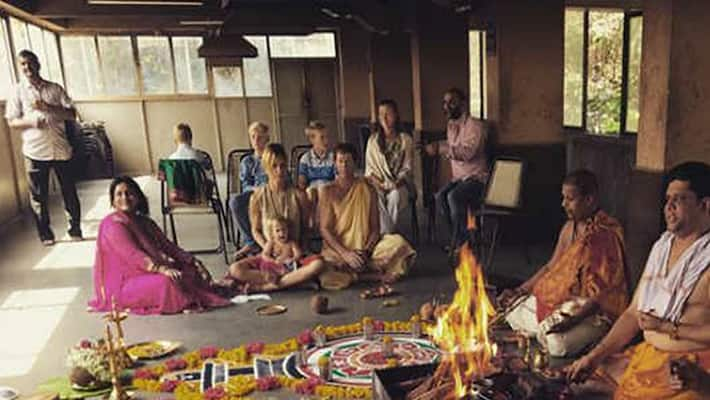 Draped in traditional Indian attire for visiting a temple, Rhodes was all smiles as he performed the havan for his daughter who he named India due to the country's rich culture and geographical diversity of the country.
 

India Jeanne Rhodes was born in Mumbai last year, Rhodes, fascinated by Indian culture Rhodes christen her as 'India'. Recently he had also visited the heritage temple of Tamil Nadu Tiruvannamalai, along with his family.
"I have spent a lot of time here. What I love about India is that it's a rich mix of culture, heritage and tradition. It is a very spiritual country, very forward-thinking nation. I really like that combination. You have to have a good balance of life," he had said last year.
Last Updated Mar 31, 2018, 6:59 PM IST