Indoor badminton stadium built in memory of former Union minister HN Ananth Kumar
The new indoor stadium, which is named after former Union minister HN Ananth Kumar, has two badminton courts made of wooden and synthetic materials respectively.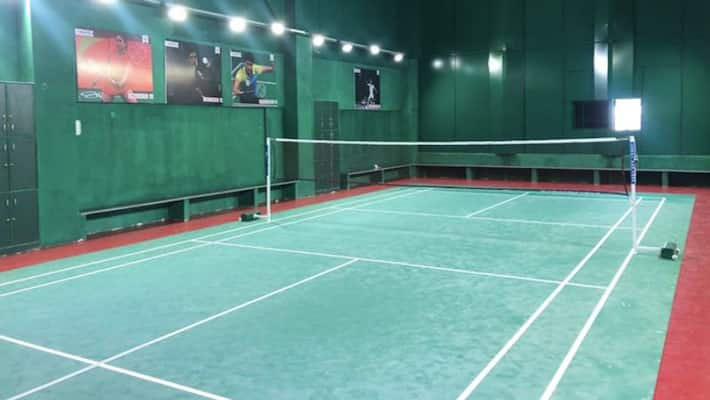 Basavangudi now has a world-class indoor badminton stadium named after former Union minister HN Ananth Kumar.  According to Basavangudi corporator, Katte Sathyanarayanan, the stadium at NR Colony was built at a cost of Rs 2.5 crore and will start the membership drive from Sunday after the inauguration.
There is both wooden and synthetic court in the stadium, and sports enthusiasts will get trained under the guidance of international coach Suraj. "An annual membership fee of about Rs 10,000 will be charged and the membership will be limited to 150 as in many areas, the members misuse the opportunity. Members can opt to choose the timing of the play through Play-O mobile application and block the timing," said Katte Sathyanarayanan.
He added that the stadium is equipped with CCTV for security. The fee collected will be used for paying the electricity bill, Bengaluru Mahanagara Palike (BBMP) rent and maintenance. The concept behind this initiative is to run the stadium on no profit and no loss basis, he said.
Corporator Katte Sathyanarayanan has named the court after late HN Ananth Kumar as it was Kumar, according to him, who had a push for such initiatives in Bengaluru South constituency.
Last Updated Jan 19, 2019, 3:12 PM IST