Indian Kabaddi players back in India; 'Haven't represented India in Pakistan,' says coach
Over 50 kabaddi players went to Pakistan without the authorisation of Indian authorities and the IOA to play in India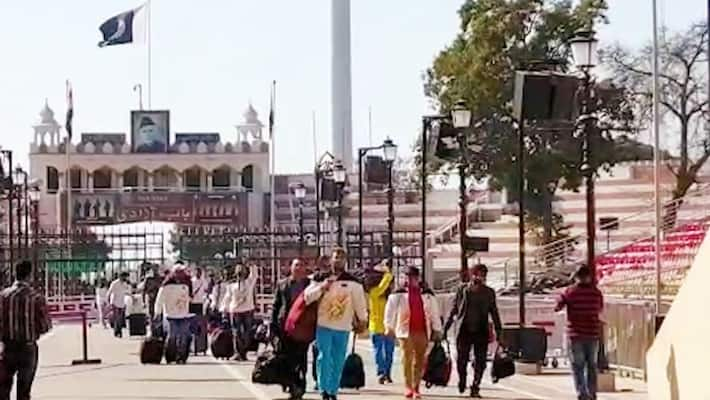 On February 17, kabaddi players, who went to Pakistan, reached India after losing the game with Pakistan. Pakistan defeated India (43-41) in the final of the World Cup on Sunday in Lahore's Punjab Stadium.
Regarding this, Pakistan's Prime Minister Imran Khan, himself a World Cup winner in cricket, tweeted his congratulations to the team on their historic success. Reacting to this,  India's sports minister Kiren Rijiju, on the same day asked the Amateur Kabaddi Federation of India (AKFI) to launch an enquiry into the Indian team's "unauthorised" participation in the World Cup.
Coach Harpreet Singh Baba has a totally different story to say about this issue.
He said the players had nothing to do with the Punjab Kabaddi Association. The team reached India via the Attari-Wagah joint check post, some 30 km from here. It reached Lahore on February 9 to participate in the tournament hosted by Pakistan.
He said the team got the invite and went there to take part in the tournament at an individual level. "We have not represented India. The team members participated in various tournaments across the world. They went to Pakistan in their individual capacity, not representing any particular federation," he said.
Last Updated Feb 19, 2020, 5:10 PM IST