In 8 Mourinho quotes: An impending clash of cultures at Man U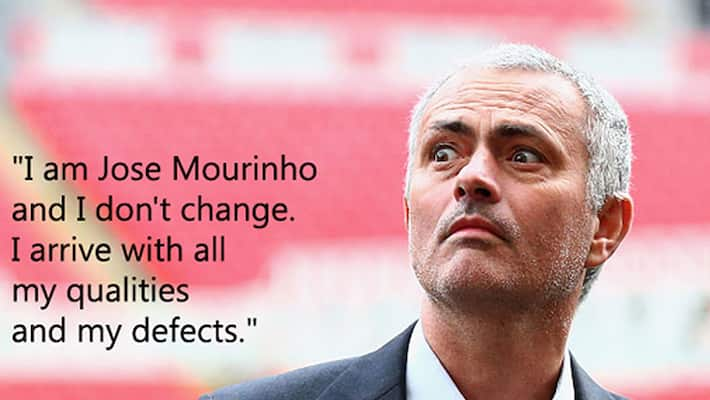 Whether you worship him or abhor him, you have to admit the man is one of the sassiest football managers of the 21 century. Given Man U's heritage, Mourinho's sheer arrogance is unlikely to go down too well at Old Trafford.
Mourinho's egotism precedes him and he's never been shy to admit he's special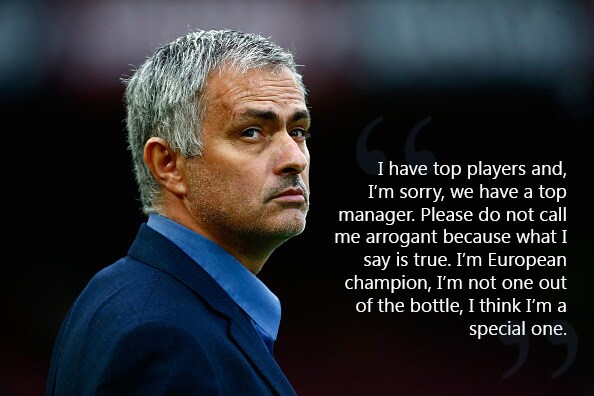 This statement was made when he took on as Chelsea's Manager in 2004, even before he could prove himself worthy.
But true to his words, his first stint at Chelsea saw the blues win two premier leagues and take home the FA Cup.  Now, Mourinho's not one to let an opportunity to brag pass by; he promptly promoted himself from the 'special one' to the 'only one'
He's even sure God thinks he's great!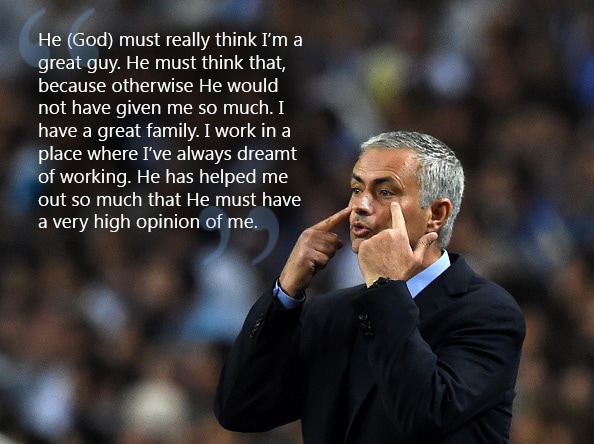 And that the sexy George Clooney is the only one who can portray him if a biopic were ever made
For Mourinho's failure is not really an option
Failure is for people like Frank Rijkaard
Being fired from Chelsea didn't put an end to his haughtiness either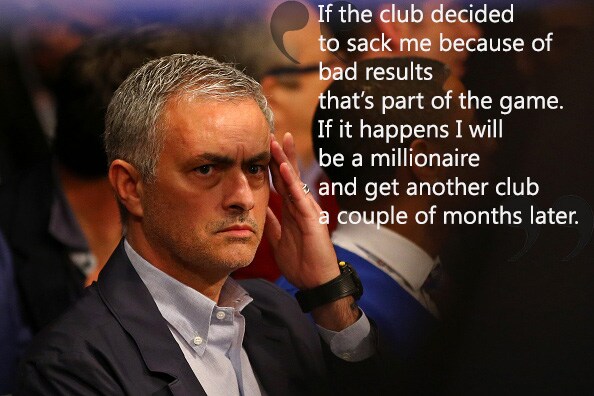 Cause he is Jose Mourinho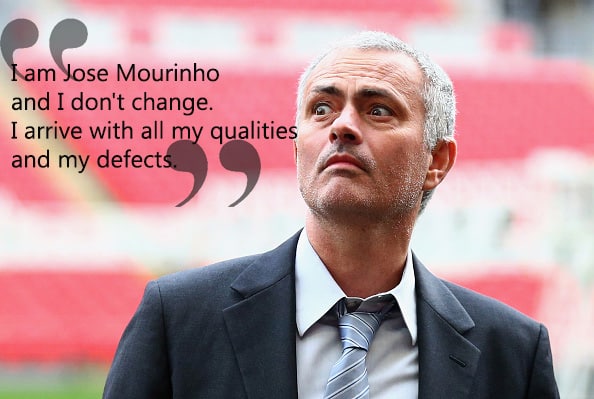 Last Updated Mar 31, 2018, 7:04 PM IST