Max Verstappen dominates Japanese Grand Prix, Seals Red Bull's constructors' championship triumph
Max Verstappen's commanding performance at Suzuka in the Japanese Grand Prix not only secured his victory but also paved the way for Red Bull to clinch the Constructors' Championship for the 2023 Formula 1 season.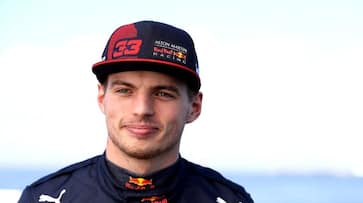 Max Verstappen secured a commanding victory in the Japanese Grand Prix at Suzuka, leading Red Bull to clinch their sixth Constructors' Championship. In an eventful race, Verstappen fended off Lando Norris at the initial turn and then cruised to victory with a comfortable 19-second gap.
Verstappen's impressive performance, earning him 26 points, ensured that Red Bull could no longer be caught by Mercedes and Ferrari. This achievement made them the first team to wrap up the Constructors' Championship with six races remaining in the season.
Behind Verstappen, Lando Norris took second place, followed by his McLaren teammate Oscar Piastri, who secured his maiden Formula 1 podium finish.
Charles Leclerc finished fourth for Ferrari, extending his streak of three consecutive fourth-place finishes. Lewis Hamilton engaged in thrilling wheel-to-wheel battles with his Mercedes teammate George Russell and executed a bold overtake on his old rival Fernando Alonso at the iconic 130R corner, ultimately securing fifth place.
Carlos Sainz, also driving for Ferrari, claimed the sixth position, while George Russell, who initially attempted a one-stop strategy, had to settle for seventh after slipping back in the closing stages.
Aston Martin's Fernando Alonso finished eighth, and Alpine managed a double points finish with Pierre Gasly in ninth and Esteban Ocon in tenth.
While Max Verstappen's dominant performance led Red Bull to their Constructors' Championship title, it was a frustrating day for his teammate Sergio Perez. Perez had to make two pit stops for new front wings due to contact with Hamilton and Kevin Magnussen and subsequently retired from the race twice.
With Perez failing to score any points, Verstappen now holds a substantial 177-point lead in the Drivers' Championship and could potentially clinch the World Championship title in the upcoming Sprint race at the Qatar Grand Prix.
Japanese GP result:
1) Max Verstappen, Red Bull
2) Lando Norris, McLaren
3) Oscar Piastri, McLaren
4) Charles Leclerc, Ferrari
5) Lewis Hamilton, Mercedes
6) Carlos Sainz, Ferrari
7) George Russell, Mercedes
8) Fernando Alonso, Aston Martin
9) Pierre Gasly, Alpine
10) Esteban Ocon, Alpine
Last Updated Sep 24, 2023, 1:28 PM IST