UCL 2022-23: 'Bellingham invests a lot; we all love this boy' - Hummels
Borussia Dortmund was surprisingly held to a 1-1 draw at home to Sevilla on Tuesday in the UCL 2022-23. While Jude Bellingham scored, Mat Hummels was all praise for him.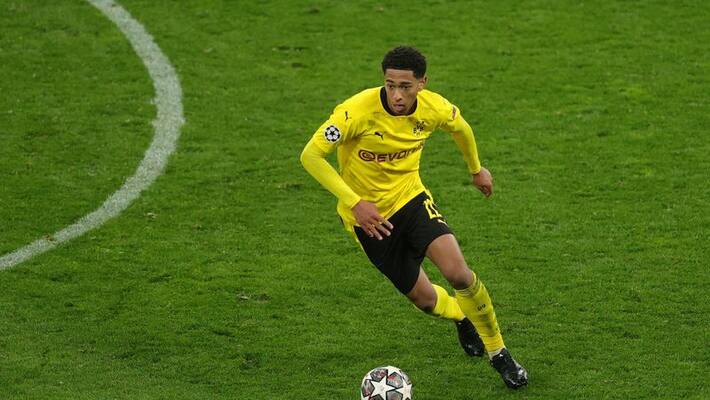 It was a competitive outing for German giants Borussia Dortmund against Spanish giants Sevilla in the 2022-23 UEFA Champions League (UCL). Played at the Signal Iduna Park in Dortmund on Tuesday, both sides settled for a 1-1 draw. While Tanguy Nianzou opened the scoring for the visitors in the 18th minute through Ivan Rakitic's assist, Jude Bellingham levelled it 17 minutes later, thanks to the aid from Thomas Meunier, as he replicated a feat of Erling Haaland and Kylian Mbappe. With this draw, the hosts are placed second in their group table. In the meantime, Dortmund defender Mats Hummels praised Bellingham for his dedication and hard work.
Talking to Amazon Prime, Hummels recorded, "Jude always wants to win. In training, in every game. He invests a lot. I think we all love this boy. At the age of 19, he sometimes has to channel certain energies that I would still like to have, which is completely normal."
ALSO READ: UCL 2022-23: 'HAVE NEVER THOUGHT ABOUT RESIGNING' - ALLEGRI DESPITE JUVENTUS'S HAIFA FLUSTER
"But seriously, if someone - who has played every minute this season - tries to win every minute, to invest for the team, then he's allowed to complain. I'd rather have someone like him who complains five times than someone who doesn't say anything at all. Then he can sometimes make wrong decisions. It doesn't matter," added Hummels.
Analysing the game versus Sevilla, Hummels evaluated, "It wasn't a good game for us. After half-time, we lost at least 20 balls quickly, unnecessarily leaving the game open against an insecure team. We didn't have enough game intelligence. I'm sorry, but Sevilla is very unsettled. They were happy with the 1-1 here. We didn't manage to build up any more pressure with the ball."
Last Updated Oct 12, 2022, 12:58 PM IST