Morocco earthquake: Ronaldo's Marrakech hotel offers shelter to victims; other footballers offer condolences
Cristiano Ronaldo demonstrates his compassion by offering refuge and aid to the earthquake victims in Morocco through his CR7 Pestana hotel in Marrakech.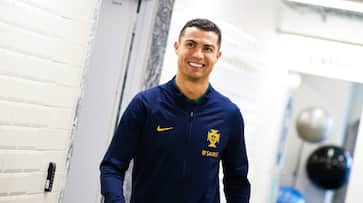 Cristiano Ronaldo's compassionate spirit shines through once again as he extends a helping hand to those in need. The Marrakech hotel bearing his name, CR7 Pestana, has become a beacon of hope for the victims of Morocco's recent devastating earthquake. The catastrophe has left a staggering death toll of over 2000 people, as reported by the BBC, and the survivors are grappling with the urgent need for essential resources and shelter.
In this critical moment, Ronaldo's hotel has opened its doors to provide refuge and comfort to those affected by the earthquake. This act of kindness underscores the football legend's commitment to humanitarian efforts, especially in the face of natural disasters.
Notably, this isn't the first time the Portuguese superstar has stepped up to assist victims of such calamities. In a previous instance of unwavering generosity, Cristiano Ronaldo dispatched an entire plane laden with vital resources to aid the victims of a severe earthquake that had struck the Turkey-Syria region. Ronaldo's actions exemplify the positive impact that athletes and public figures can have on communities in times of crisis, transcending the boundaries of sports to make a real difference in people's lives.
Also Read: Japan crush Euro 2024 hosts Germany 4-1; adds pressure on coach Hansi Flick
Last Updated Sep 10, 2023, 5:47 PM IST