Arsene Wenger highlights FIFA and AIFF cooperation for Football academy in India
Renowned football coach Arsene Wenger emphasises the crucial role of cooperation between FIFA and the All India Football Federation (AIFF) in establishing a football academy in India.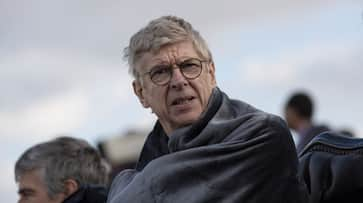 Arsene Wenger, the renowned football coach and former Arsenal manager, emphasised the importance of collaboration between FIFA and the All India Football Federation (AIFF) in establishing a football academy in India during a recent meeting with AIFF President Kalyan Chaubey and Secretary General Shaji Prabhakaran in Australia. Wenger expressed great optimism about the project and plans to visit India next month to advance the initiative.
Wenger, recognizing football's global popularity, stated that it's logical for one of the world's largest countries to have access to football development. He acknowledged India's vast population as an advantage but stressed the need for effective organization and talent identification within the country. He underscored the necessity for close cooperation and a strong commitment between FIFA and the AIFF to make the project successful.
The 73-year-old coach drew parallels between India and Japan, highlighting Japan's successful approach to football development. He emphasized the importance of creating academies and providing education for young players, a strategy that propelled Japan to the top of world rankings in football.
Wenger emphasized two key components for success: identifying talent and delivering quality education and coaching. He suggested that the AIFF should take the lead in the educational aspect, working collaboratively with FIFA to identify talent and bring together the best young players. This approach, he believes, will help nurture grassroots football talent across the country.
Wenger expressed his intention to visit India in October to further the project's progress and stressed that, despite cricket's dominance in India, there's ample room for other sports like football. He believes that football's inclusivity, where there's no discrimination based on weight or size, makes it an excellent opportunity for young athletes in India.
Also Read: Asian Games 2023: Sunil Chhetri to lead India in Hangzhou despite player release challenges
Last Updated Sep 14, 2023, 7:34 PM IST