Bengaluru Raptors win PBL: 10 players who helped team capture title
The Bengaluru Raptors team is owned by the Matrix Badminton Teamworks Pvt Ltd. Here is an introduction to 10 members, who led the team to victory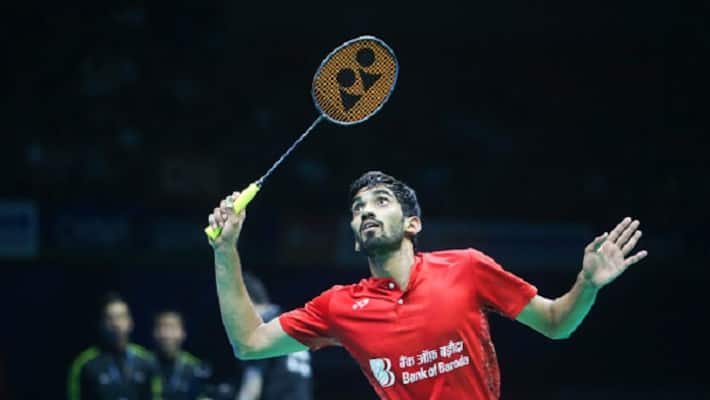 Bengaluru Raptors, led by star player Kidambi Srinkanth, bagged the Premier Badminton League (PBL) trophy by defeating Mumbai Rockets 4-3 in the final on January 13.
The Bengaluru Raptors team is owned by the Matrix Badminton Teamworks Pvt Ltd.
Here is an introduction to 10 members, who led the team to victory.
Singles section
Kidambi Srikanth
In the four seasons of PBL, Kidambi Srikanth had represented Awadhe Warriors in the past two editions. This time, he led Bengaluru Raptors and ensured the team members  turn champions.
Sai Praneeth
Sai Praneeth represented Hyderabad Hunters team in the past three seasons. This time, he represented Bengaluru Raptors for the first time. He is also the training companion of Kidambi Srikanth.
Nguyen Tien Minh
Nguyen Tien Minh is four-times Southeast Asian Games bronze medallist from Vietnam. This is his debut in what is considered as the world's richest badminton league. Nguyen's deft stroke play did help the team reach the finals.
Vu Thi Thrang
Vu Thi Thrang, also from Vietnam, is the spouse of fellow Olympian and Raptors teammate Nygun Tien Minh. She is a bronze medallist of the 2010 Youth Olympic Games.
Doubles
Hendra Setiawan (Men's doubles)
Hendra Setiawan from Indonesia is a 2008 Beijing Olympics gold winner and a three-time World Champion. He is World No. 9 and had made his PBL debut last year. He had represented Awadhe Warriors.
Lauren Smith (Mixed doubles)
Lauren Smith is a winner of three Commonwealth Games silver medals and he just made his debut in the PLB. Last year, Smith had won Scottish Open (mixed doubles), Dutch Open (mixed doubles), Czech Open (women's doubles), and the Canada Open (mixed doubles).
Marcus Ellis (Mixed Doubles)
Marcus Ellis is the winner of the Rio 2016 Olympics bronze medal and 2018 CWG gold medal.
Mohammad Ahsan (Men's doubles)
Mohammad Ahsan from Indonesia made his debut in the  PBL with Bengaluru Raptors. He is a two-time gold winner at the World Championship. He is known for deceptive stroke-play.
Mithun Manjunath (Men's singles)
Mithun Manjunath is one of the Indian junior players, who has won two back-to-back Senior Ranking tournaments earlier this year. He also reached semi-finals of the Vietnam Open, Russian Open.
Sanjana Santosh (Mixed doubles)
Sanjana Santosh has been a part of the Bengaluru Raptors since the third season. Her speciality is to clinically read the game. She is waiting to prove herself in the World Championships.
Last Updated Jan 14, 2019, 5:27 PM IST