BCCI: We cannot pay for England's tour expenses
BCCI said until the MoU is in place, they cannot grant ECB with preset courtesies of a tour.
BCCI secretary has written a letter to ECB's operations manager explaining their difficult scenario.
India and England are set to play five Tests, three ODIs and three T20Is.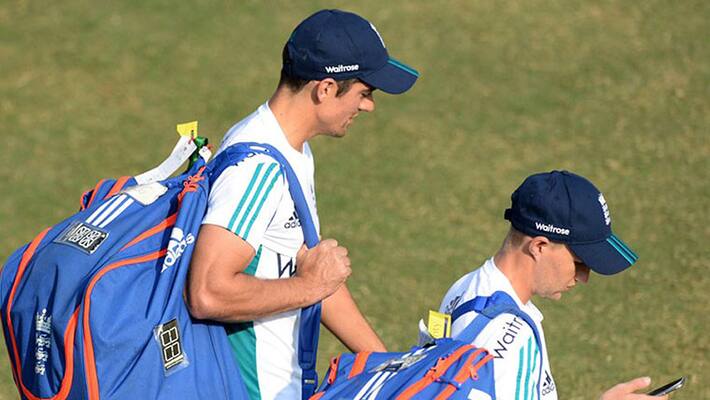 BCCI Secretary Ajay Shirke wrote a letter to ECB's Operations Manager Phil Neale informing him about the restrictions the Supreme Court has placed on the Indian Cricket Board which is why BCCI will not grant the fixed courtesies of a tour until a Memorandum of Understanding (MoU) is in place.
Read more: Virat Kohli was not even born when this happened last!
"A committee (Lodha Committee) has been appointed that is overseeing financial transactions of the BCCI. The BCCI has referred this issue to the Committee appointed by the Supreme Court on October 28 and sought necessary permission for execution of the MoU.
"After that, l have also sent the Hon'ble Committee a request again today. However, the Committee - while seeking further details a short while ago earlier today - has not yet granted us this permission," BCCI secretary wrote in the letter, explaining on the current scenario between the BCCI and Lodha Committee.
Read more: Rohit Sharma out: India announce squad for England series
According to a report in Times of India, Shirke added in the letter that although certain courtesies like the hotel, travel and other arrangements have been provided to the English team since their arrival in India, the BCCI is not in a position to commit payment for the same until the MoU is placed.
"Please make arrangements to remit such payments. The BCCI will inform you as and when further instructions are received by the BCCI from the Lodha Committee. I apologise on behalf of BCCI for the inconvenience that is being caused," the letter read.
The England team arrived in India on November 2 from Dhaka and is staying at a South Mumbai hotel. They are expected to undergo a training session at the Brabourne Stadium on Saturday and leave for Rajkot the next morning.
India and England are set to play a five-Test series with the first match being played at Rajkot, starting Wednesday.
Vishakapatnam, Mohali, Mumbai and Chennai respectively will host the remaining four Tests.
Last Updated Mar 31, 2018, 6:42 PM IST