Champions League: Atletico boots out Barca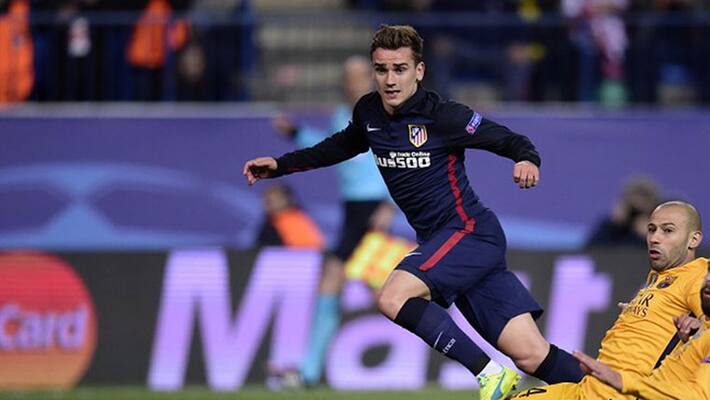 Defending champions Barcelona were dumped out of the Champions League as they were beaten 2-0 on Wednesday night by Atletico Madrid.
Antoine Griezmann's double ensured a 2-0 win for the team in a hotly-contested quarterfinal on Wednesday night, and they progressed into the semis thanks to an overall 3-2 aggregate.
Griezmann pumped in two away goals - a first-half header and a penalty conversion - with the penalty awarded after Andres Iniesta handled the ball inside the area.
Barca, ironically, were denied a penalty after Gabi also handled the ball inside the danger area.
The loss was Barca's third in four games, after a 39-match winning streak going back six months.
"We are finding it much more difficult than normal to score goals and suffering defensively too. We all have to improve and I'm the first one in that regard," Barca coach Luiz Enrique was quoted as saying.
Last Updated Mar 31, 2018, 6:53 PM IST