Amma's cricketing love kept the ordinary girl alive in her
Jayalalitha passed away on Monday at 11.30pm in Chennai.
In an interview in the 1990s, the politician revealed about two of her great crushes.
Here is a small tribute to remembering the simple girl that lived in the 'Iron Lady.'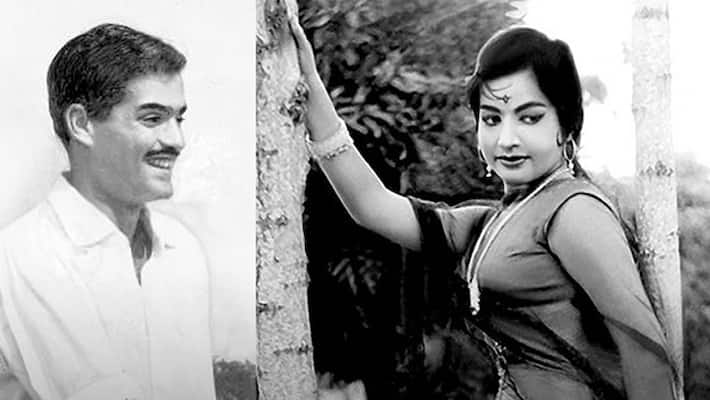 Amma, as Jayalalithaa is popularly referred as, passed away late Monday night at 23.30 IST. That led to journalists across the nation to get on their feet to bring in the best coverage for their respective media houses.  
Read more: RIP Amma: Will Chennai host India vs England Test?
While the correspondents with the politics section of a website were living one of the busiest days of their careers, the writers of other beats meanwhile tried to look for Amma's connection with their respective subjects.
We online journalists' work revolves around the number of pages views that a story bags. The more the number, the more the motivation to work harder.
And that's where one of her rarest known facts was discovered.
J Jayalalithaa and I had two things in common: We liked Ruskin Bond books and cricket! Her fav cricketer was Nari Contractor! #AmmaForever

— Rajdeep Sardesai (@sardesairajdeep) December 6, 2016
She was unmarried, she was childless, she was alone. Yet, she was strong. She was not like any other girl, she was one of a kind.
The 68-year-old politician, who began her career as an actress in the South Indian film industry and spent the rest of her life building an unbelievable empire in Tamil Nadu, did have the traits of any other ordinary Indian girl.
Jayalalitha, who will always be remembered for her image of being an iconic contemporary politician, had a little connection with the glamour of sports. As a school girl, she had a huge crush on former Indian skipper Nari Contractor.
In an interview with Simi Garewal in 1990s, Jayalalitha had revealed her fondness for the cricketer and she had followed his game closely during the 1960s.
A rare interview of Jayalalitha. For the first time she is seen like any other ordinary woman!!! Do watch @SudhinBhadoria @devanhad pic.twitter.com/ieWlwJeBmL

— Shabnam hashmi (@ShabnamHashmi) October 18, 2016
" Yes indeed (I had crushes). I remember having a great crush on Nari Contractor, the cricketer. I used to go to Test matches just to watch him. And I had another crush on Shammi Kapoor," Amma, who probably was seen blushing for the first-ever time post her acting career, had confessed.
Farewell, Amma.
Last Updated Mar 31, 2018, 7:01 PM IST