Sachin made his Test debut on November 15, 1989 in Pakistan.
At 16, he became the youngest-ever cricketer to play a Test.
He retired with 15,921 runs at 53.78 with a record 51 tons.
The first Test of the four-Test series witnessed the beginning of Tendulkar, who would eventually become one of the greatest figures in the sport. The match was played at National Stadium in Karachi.
A 16-year-old Sachin poses before his debut in Karachi. Source: Getty Images
Let's relive the first-ever runs scored by the 'God of Cricket.' Watch below:
Although the pictures show a 16-year-old boy from Mumbai, Tendulkar, was shy but the little boy was determined to do something in life. His decorated career lasted for 24 long years and featured in 200 Tests - the most by any batsman so far.
He did not have the best of starts to his Test career. Pakistan quick, Waqar Younis, rattled his stumps restricting his first stay at the crease to just 28 minutes. He did not get to bat in the second innings, and the Test ended in a  draw.
Source: Getty Images
The Mumbaikar needed around nine months to reach a triple figure in the Tests. He was destined to turn tables around and make the whole world remember his name for the rest of their lives.
Tendulkar, who is the only cricketer to have smashed a total of 100 international tons had amassed 15,921 runs at 53.78 with a record 51 centuries and 68 half-centuries in 200 Tests.
It is not a usual scenario when the entire nation grieves when a player retires from the sport. Tendulkar played his final game for India on his home ground, Wankhede Stadium. It was a full packed stadium for a Test in India, and that showed the amount of love and respect Tendulkar is given in the country.
The final send off provided by the Indian team on the field and by his fans who flocked the stadium all the days of the match made the 'Little Master' emotional. While he walked off the field for one final time as an Indian cricketer, tears rolled down the eyes.
Along with him, there were thousands of people across India who had their eyes wet.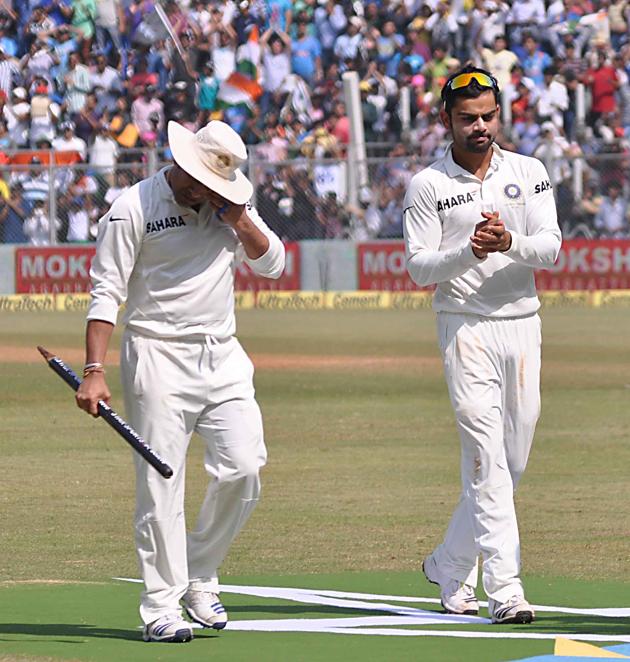 Records are temporary; there will be another cricketer who will beat Tendulkar's numbers. Regardless of that, there will never be another Sachin Tendulkar!
Last Updated 31, Mar 2018, 6:33 PM IST