Jeanson Kedal had at first told police that he committed murder as part of Satan worship
The computer expert then told police that he was a victim of parental neglect
Kedal brought two axes online to commit the murder

In the latest statement given to investigation authorities Kedal Jeanson Raja, the sole suspect in the murders that took place near Kerala Chief Minister's official residence said he took lessons from the Internet. He also brought two axes online to commit the crime
 
The suspect kept changing his statements and had earlier said that he committed murder as part of Satan worship, parental neglect and bad character of the father. 
 
Also read: Kedal's shocking confession: Killed parents, sister for Satan worship
 
Jeanson Kedal, who is also a computer expert said that he used to search the internet for various methods to commit murder and practised using a dummy. He also broke down during interrogation, police sources said.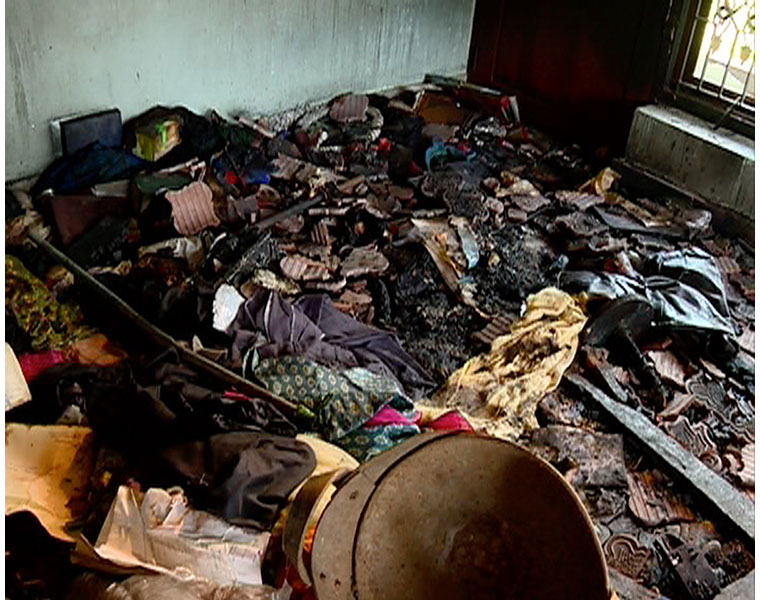 The youth keeps on changing his statements and is giving different reasons for the killings. He was leading a secluded life and had no friends or social life. The psychologists are of the opinion that he might have been influenced by occultism and esoteric ideas. 
 
His statements are very bizarre, and the accused had said that he killed his younger sister and aunt out of compassion as they would be left alone after the death of his parents. 
 
Read more: Kedal cries parental neglect: Satan worship story was a ploy to divert
 
The body of retired professor Rajthankam, 60, his wife Jean Padma, their daughter Carolyn and a relative Lalitha, 70, were found charred in their house at Nanthancode on April 9.
 
The police recovered a half burned dummy and some weapons from the house.