Sheena Liam, a Malaysian artiste uses embroidery to depict a woman's relationship with her hair.
The artist captures intimate moments when women are sad, impatient and sometimes, in complete harmony with their tresses.
This artwork expresses how women actually feel about their hair.
It's rough; it's unmanageable; it's way too long. These are just some of the thoughts that women have about their hair. Let's face it girls, we spend quite a bit of time obsessing over our tresses. And these obsessions usually take place in the quiet of our bathrooms, in moments when we are completely alone and whenever we find a mirror.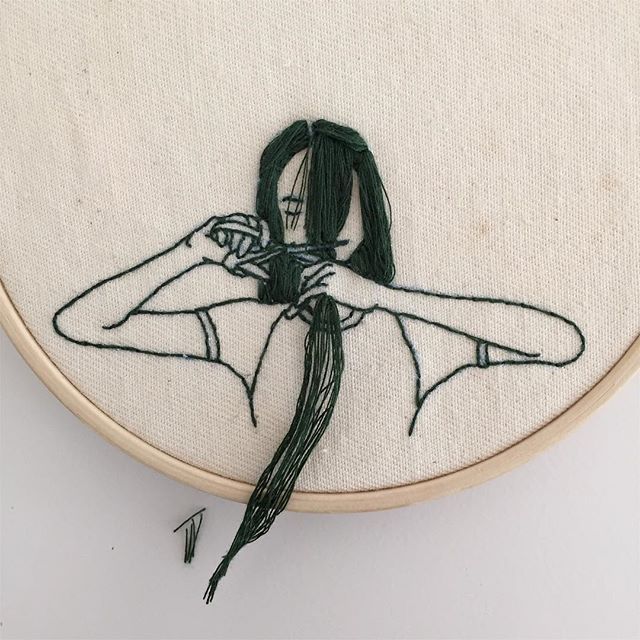 To be honest, a woman's relationship with her hair is very personal and most women are shy to even express it. But what does it really look like when a woman combs her hair lovingly or ties it into a bun? These personal and intimate moments form the artwork of Malaysian artist Sheena Liam.
Liam, who is an international model currently living in Los Angeles, started an Instagram account to upload her artwork. She uses embroidery as the medium through which a woman's relationship with their hair is captured.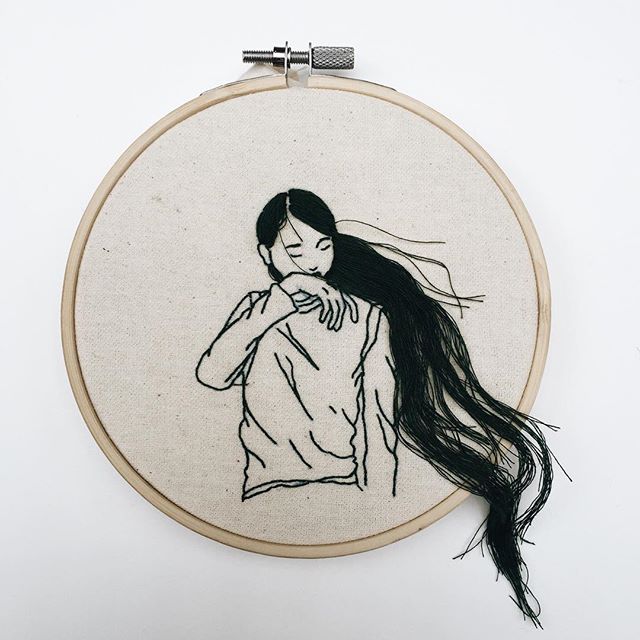 Her artwork depicts women trying to manage their long, flowing hair. Sometimes her subjects are very happy, sometimes they are peaceful and in some rare moments, they are in absolute harmony with their mane.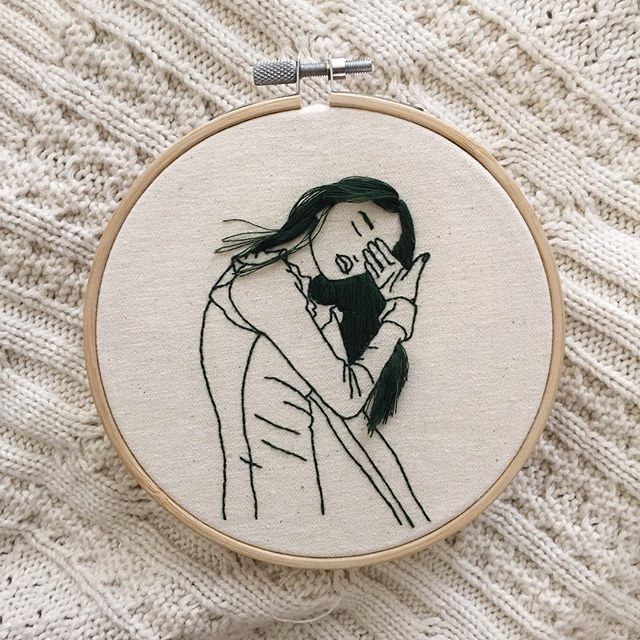 Anyone who sees a woman looking very happy may not always know the reason behind her happiness. But if the said woman is having a good hair day, then more often than not, it has something to do with the soft, silkiness that's flowing from her head.