Health and Family Welfare principal secretary Shalini Rajaneesh learning taekwondo
It is essential for women to know self-defence techniques, she believes
She wants other woman bureaucrats to do something to enhance their personality
The principal secretary of health and family welfare department has joined taekwondo classes and is happy at it, reports Kannada Prabha.
"I enrolled my daughter Muskan to the class as learning self-defence is quintessential for girls today.  Taekwondo is a Korean martial art, and I found out that it's not difficult to learn. So, I enrolled myself too," explains Shailini.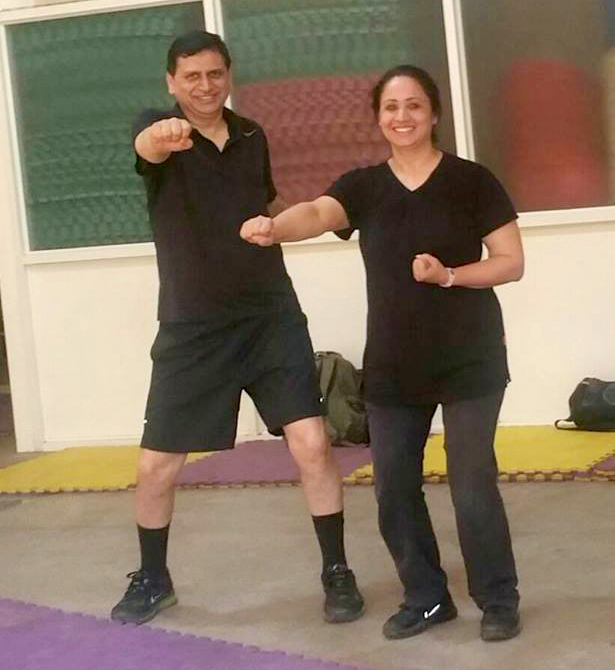 But does she have time considering her hectic official responsibilities? "I try to manage time. I attend the class from 6.30 am to 7.30 am and then leave for work. It's been a week since I joined the class and throughout the day, I feel more energetic. 
"I'm getting older, but age cannot stop me from learning what I want. In fact, this art can be learnt by anyone," says Shalini.
Most of the bureaucrats are immersed in their official responsibilities. However, a few take the time to stretch beyond their boundaries to enhance their personality. Shalini Rajaneesh is one such officer. She hopes to inspire many women including the female bureaucrats to push the envelope.
Asianet Newsable's Pink Samaritan app also encourages women to equip themselves when it comes to their safety. If learning martial arts to defend oneself is the way out then so be it. With women like Shalini Rajaneesh leading the way then things are bound to look up.