PepsiCo CEO Indra Nooyi nails it when she talks about the challenges of a working mother
What do you do when you face questions from your spouses and kids for being a working mother?
Develop coping mechanisms, suggests PepsiCo CEO Indra Nooyi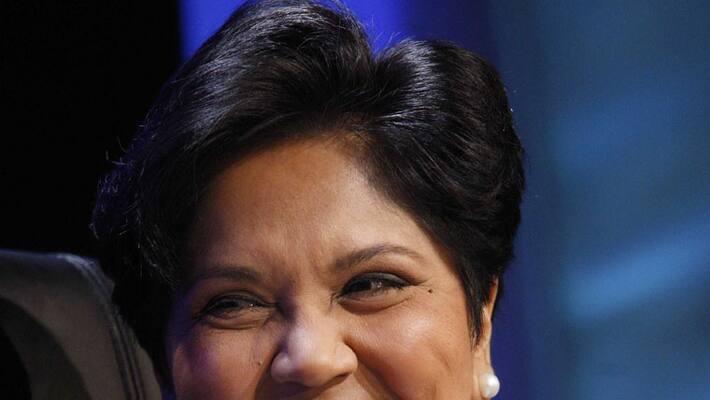 The dilemma of a working woman who has to play different roles at different points in time is something that is felt even by the Pepsico CEO Indira Nooyi. She aptly sums up the routine of a working mother with this: "A mother at home has a full-time job, but a working mother has three full-time jobs rolled into one".
She speaks about her experiences as a working mother and how she coped with guilt when she could not attend school functions and meetings with the girls. But that is where the trick of survival is, she says.
"You have to develop coping mechanisms. Otherwise, you will die out of guilt," she says with a spark in her eye. She also provides solution for working women who are burdened with responsibilities at office and at home. "Seek help from your extended families. Train your extended families and your colleagues at work to help you sail through tough tides. I don't think women can have it all although we pretend that we can have it all. You have to make those decision many times during a day-whether you want to be a wife, a mother or a CEO. We have to plan our days meticulously so that we could be decent parents."
"The biological clock and the career clock are in total conflict with one another. When you have to build your career, you need to have children. When you are a rising manager, your children need you because they are teenagers. You cannot do justice to everything. So, develop coping mechanisms," she suggests.
Last Updated Mar 31, 2018, 7:06 PM IST