[Watch] 'Karate kids' rain blows at eve-teasers; drag them to police station
The women were pandal hopping on the day of Vijayadashami when the men passed lewd comments.
The women were students of the Utkal Karate Academy and were travelling in a group of 100.
While they attacked the men, most of them fled, leaving behind 5 offenders.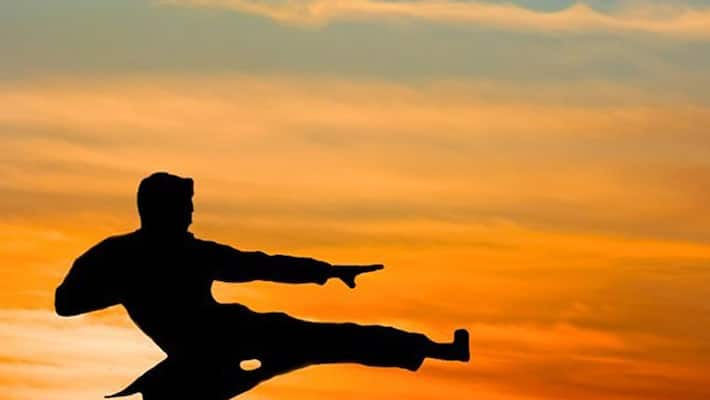 This story is an epitome of women empowerment and exemplary of the fact that there's nothing that a woman cannot do if she has the mind and the will to do it. We have heard stories of women being eve-teased and police coming to their aid after lodging a complaint. But by then, things go beyond anyone's control.
However, these girls from Utkal Karate Academy in Bhubaneswar took things in their control and struck hard at their tormentors, throwing them off guard. In a video clipping by India TV, which has also gone viral on social media, the girls could be heard narrating their story. On the day of Vijayadashami, a troop of 100 girls from the Academy went to a Durga Mandap for a tour, which is when the boys started teasing them. The girls first ignored them, but the boys misunderstood this gesture to be a sign of weakness and went a step further by following them and passing lewd remarks. 
Unable to take it any longer, the girls started raining blows on the boys and handed them over to the police. One of the victims, speaking to the media, said, "Initially there were 5 boys, which gradually increased to 15." Another girl said, "It's confidence that saved us. Obviously, they have learnt their lesson."
Meanwhile, police officials also appreciate the bravery of the girls. DCP, Bhubaneswar, Satyabrata Bhoi said," Be it a man or a woman, anyone learning self defence has a different level of confidence. One feels empowered and that makes a lot of difference."
According to the India TV report, 5 of the eve teasers have been arrested, while the rest are absconding.
 
Last Updated Mar 31, 2018, 6:44 PM IST