World's largest NBA store opens in Guangzhou
The store in Guangzhou offers a wide variety of authentic NBA products, including jerseys, footwear, trading cards, NBA Style apparel, headwear, kids apparel, collectibles, basketballs, accessories and memorabilia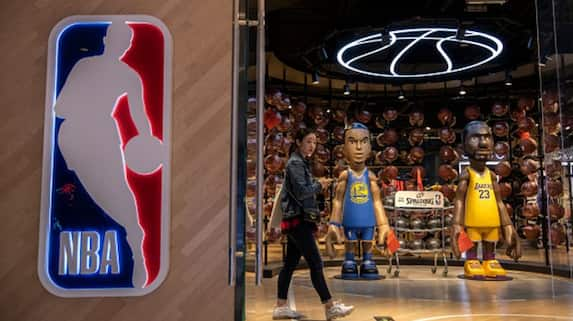 Guangzhou (China): NBA China and Topsports, a leading sportswear retailer and service provider in China, together with Nike, the official on-court apparel provider of the NBA, announced today (September 10) the opening of the largest NBA store in the world in Guangzhou, Guangdong Province. 
Operated by Topsports, the Guangzhou flagship NBA Store is located in the commercial zone of Xihu Road and features 2,680 square metres of retail space over two storyes.
The store offers a wide variety of authentic NBA products, including jerseys, footwear, trading cards, NBA Style apparel, headwear, kids apparel, collectibles, basketballs, accessories and memorabilia.
"The opening of the largest NBA Store worldwide in Guangzhou underscores the league's long-standing commitment to our fans in China," said NBA China CEO Michael Ma.  "This brand-new flagship store aims to provide a cutting-edge, immersive social experience, allowing fans to embark on an exciting NBA style tour."
"Nike Basketball and Jordan brand space has been created to bring the most authentic offerings, personalised service and experiences to NBA fans in China," said Ari Chen, General Manager of Nike Basketball and NBA in Greater China.  "As the official partner of NBA on-court apparel and a long-term strategic partner of Topsports, we are glad to take our partnerships of developing the Chinese market to the next level, to invite and serve more consumers especially female fans and kids, and to continue fostering and promoting the basketball culture of China."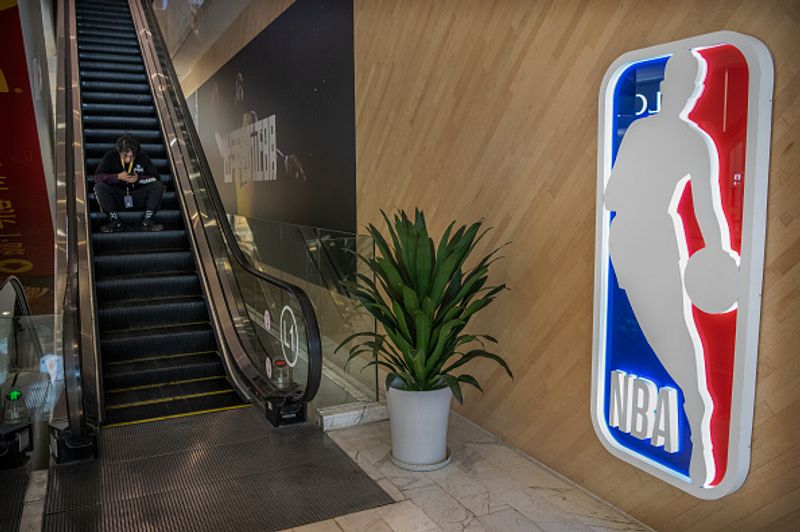 "Opening the largest NBA Store in Guangzhou with NBA China and Nike highlights Topsports' commitment to continuously develop basketball culture and bring the purest sports experience to Chinese consumers," said Tian Zhong, Vice President of Topsports.  "I believe the Guangzhou flagship NBA Store will not only satisfy the needs of NBA fans for sports gear and products, but will also become the No. 1 destination for fans to communicate and experience the authentic NBA culture."
The first floor of the store is designed as a Nike Hoops space featuring sections for Nike Basketball, Nike Sportswear and Jordan Brand, offering authentic Nike jerseys, Nike NBA Swingman jerseys, team apparel, footwear and limited-edition products.  The "Nike By You" corner allows fans to unlock their imagination to create customized sneakers and apparel.
With basketball court-like hardwood flooring and an interactive LED screen, the Nike Interactive Zone is a dream space for fans to socialize and stay active through NBA-themed activities, including virtual reality basketball clinics and sneaker talks.
The transition floor features exclusive memorabilia, including autographed items, NBA legend action figures, a jersey wall paying homage to NBA greats, and a trading card zone decorated with "NBA Guangzhou" spelled out entirely with Panini NBA trading cards.  The zone offers trading card fans a dedicated unboxing area where they can share the excitement of opening card packs.  The store will also host lectures and sharing sessions to help fans develop a deeper understanding of trading cards.
On the second floor, the NBA Hardwood Classics section offers an extensive selection of authentic Mitchell & Ness jerseys and vintage NBA apparel.  In addition, the NBA Style section features a wide variety of dynamic lifestyle apparel for both men and women.  Fans will also find a line of NBA headwear from New Era and NBA Style, NBA-themed backpacks and signature shoes of NBA players on a window-mounted glass display, along with an NBA Kids Area.  NBA China will regularly hold viewing parties to bring fans together to experience the excitement of NBA games and other programs on a five-meter-wide jumbotron.
The Guangzhou flagship NBA Store exhibits a graffiti wall inspired by local culture and offers a wide variety of Guangzhou-themed products available only in store, including personalised T-shirts with designs reflecting the characteristics of Guangzhou.
The exterior of the store features an oversized NBA Logoman and a minimalist, all-glass façade that allows pedestrians to easily see what's inside.  The interior of the store is inspired by authentic NBA arenas, with a hardwood floor, a gallery of autographed game-worn jerseys and a hallway of motivational slogans and photos of NBA legends.  A "Wall of Fame" on the second floor also allows NBA players and legends who visit the store to leave their autographs and best wishes to Chinese fans.
Pictures for representational purposes only
Last Updated Sep 10, 2020, 11:39 AM IST