US Kids Golf: Bengaluru's Ananjan, Ayushi crowned champions
At Bengaluru's Eagleton Golf Resort, local players Ananjan Kaushik and Ayushi Kishore emerged triumphant to bag titles at the US Kids Golf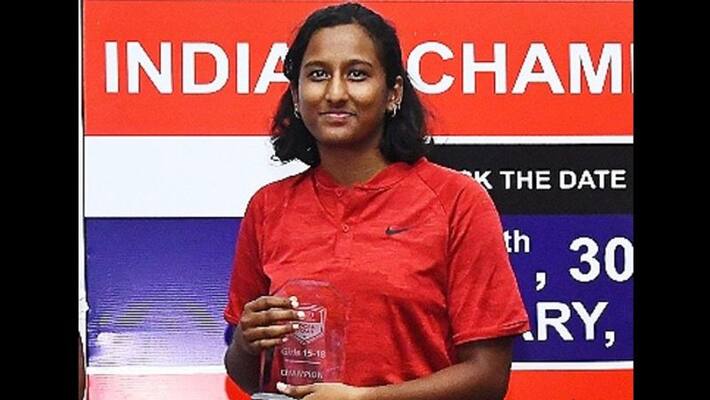 Bengaluru: Bengaluru golfers Ananjan Kaushik and Ayushi Kishore (pictured) emerged as the champions in the top category (15-18) in the boys and girls categories respectively as the curtains came down the US Kids' southern swing (Bengaluru Local Tour) being played at the Eagleton Golf Resort in Bengaluru on Friday (January 10). Incidentally the last event of the season was also the Tour Championship.
Both Ayushi and Ananjan signed a final card of 6-over 78 with the latter halting a hat-trick bid of Citymate Sabik Saleem Baji. However, another Bengaluru kid – Susheelkumar Gurlahosur went down to Shlok Jain in an intense battle which ended on the second play-off hole after both of them had registered the day's best cards of 1-under par 71 each.
In the other play-off of the day, Aditya Khaitan of Kolkata emerged victorious on the first extra hole against host City's Tejas Mishra.
The winners stand a chance to gain entry into the higher levels of the tournament based on the rankings which will be released next week.
Results
Boys 15-18
78 — Ananjan Kaushik (BLR); 82 Sabik Saleem Baji (BLR)
Boys 13-14
71 — Shlok Jain (US), Susheelkumar Gurlahosur (BLR) (won on the 2nd play-off hole)
Boys 12
74 — Mithil MG Gurlahosur (BLR); 79 Sandhiv Madhwapathy (US)
Boys 11
77 — Aditya Khaitan (KOL), Tejas Mishra (BLR) (won on the 1st play-off hole)
Boys 10
71 — Arman Gawde (MUM); 75 Ansh Jobanputra (AHD)
Boys 9
80 — PS Nilofer Sivamoorthy (CMB), 83 Ayan Ahmed (BLR)
Boys 8
36 — Shaurya Dagar (BLR) 43 Rayan Sao (KOL)
Boys 7
43 — Priaan Kanatawala (MUM); 48 Sparsh Mishra (MUM)
Girls 15-18
78 — Ayushi Kishore (BLR)
Girls 12-14
74 — Natasha Jaichandra (BLR); 76 Ahika Jani (MUM)
Girls 10-11
78 — Thea Ajoomal (MUM); 84 Numa Ahmed (BLR)
Girls 8-9
37 — Ira Gurijala (HYD); 47 Kriti Parekh (COONOOR)
Girls Under 7
37 — Ojaswani Saraswat (MOHALI); 50 Aarya Goyal (US)
Last Updated Jan 11, 2020, 12:12 PM IST