Tokyo Olympics postponed due to coronavirus: Leander Paes to decide on delaying retirement
The 46-year-old Leander Paes, who has appeared in a record seven Olympics, will rethink his decision to bring curtains down on his career this year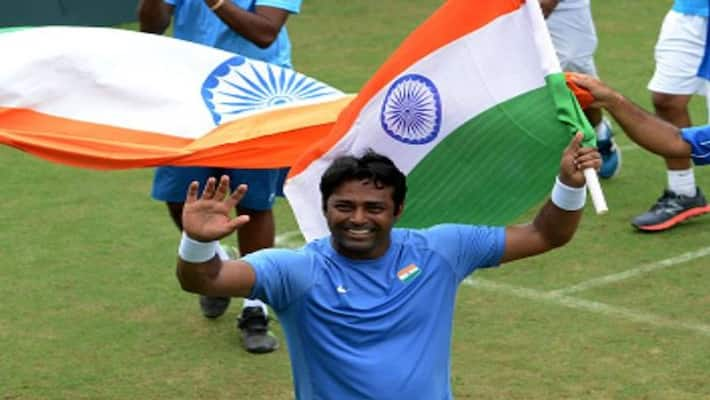 Bengaluru: Indian tennis legend Leander Paes may delay his retirement after the Tokyo Olympics 2020 were postponed due to the novel coronavirus (COVID-19) pandemic.
Japan Prime Minister Shinzo Abe and the International Olympic Committee (IOC) agreed to delay the Tokyo Olympics by one year as the world continues to fight the coronavirus.
Also read: Tokyo Olympics 2020 postponed
The 46-year-old Paes, who has appeared in a record seven Olympics, will rethink his decision to bring curtains down on his career this year. He had earlier announced that 2020 would be his last year as a tennis player. "I want to announce 2020 as my farewell year as a pro tennis player," Paes, who won men's singles bronze medal in 1996 Atlanta Olympics, had said in December 2019.
Now, Paes told ESPN, "It's a decision me and my team are thinking about very hard. My dad has been vociferous in wanting to push me to play longer. He knows me well. He knows once I retire, I'm done. There's not going to be a return."
Paes added, "The fitness is still there, so is the mental aptitude and the tennis. I just have to focus on adjusting my training regime now that there's going to be a long hiatus. This time I have might allow me a refreshed look at this."
The Indian veteran, who has won 18 Grand Slam titles (doubles and mixed doubles), began his professional tennis career in 1991. He said his team wants him to play in a record eighth Olympics next year.
"I haven't taken a long, hard look at it yet. My team's at me. They tell me I've really got to play that record eighth Olympics and put India in the history books," he said.
"We've been working every day to stay fit and healthy and watch our diet and be careful of not just losing the fitness I've worked on already, but also enhance my fitness. We will make a decision shortly on whether to continue and make this one last roar, a really long roar," he added.
Last Updated Mar 26, 2020, 5:02 PM IST