PBL: Stage set for final phase in Hyderabad; Hunters ready, says PV Sindhu
The last leg of the Premier Badminton League (PBL) will be played in Hyderabad from January 29. PV Sindhu expressed confidence of her team Hyderabad Hunters doing well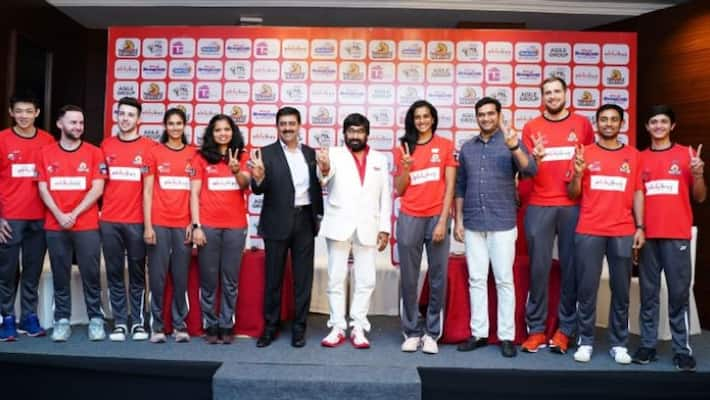 Hyderabad: Over the next 12 days all roads will lead to the Gachibowli Indoor Stadium as the final leg of the Premier Badminton League (PBL) will get under way in Hyderabad on Wednesday (January 29).
Local team Hyderabad Hunters are leaving no stone unturned to make it as exciting as possible for fans, promising to come out with all guns blazing in their quest to regain the title.
"This is our home turf. With the support of our passionate fans, we are confident of upping our game and making a dash for the semifinals," Dr. VRK Rao, the owner of Hyderabad Hunters, said.
Hyderabad Hunters, led by local star and newly anointed Padma Bhushan, PV Sindhu, will hope to turn the tide following a not too impressive season so far.
"We have not had the best of starts. But that is in the past now. We are working on the things that need to be fine-tuned and we will be ready for this crucial phase of the league," Sindhu said.
In their first fixture, the Hunters will take on second-placed North-Eastern Warriors. Sindhu knows what they are up against, with the visitors boasting of Michele Li, Lee Yong Dae among others in their side.
The Hunters have as many as four matches at home starting from January 29, in a total of six ties, giving them ample scope to recover lost ground.
Helmed by Rajendra Kumar Jakkampudi as Head Coach, the former champions boast of a very formidable line-up led by PV Sindhu, Sikki Reddy, Vladimir Ivanov, Daren Liew, Sourabh Varma, Ben Lane, Sean Vendy, Ruthvika Shivani Gadde and Priyanshu Rajawat and will be looking for the kill in their remaining fixtures. After their tie against North East Warriors, they will be taking on Bengaluru Raptors (January 31), Mumbai Rockets (February 2) and Pune 7Aces (February 5).
The league stage will end on February 6 followed by the semi-finals and the final on February 9.
Last Updated Jan 29, 2020, 11:02 AM IST