PBL season 5: 'Real shame' as matches shifted from Bengaluru; here's new schedule
Bengaluru will not host any matches in the fifth season of the Premier Badminton League (PBL). Chennai, Lucknow and Hyderabad will be the host cities for the tournament to be played from January 20 to February 9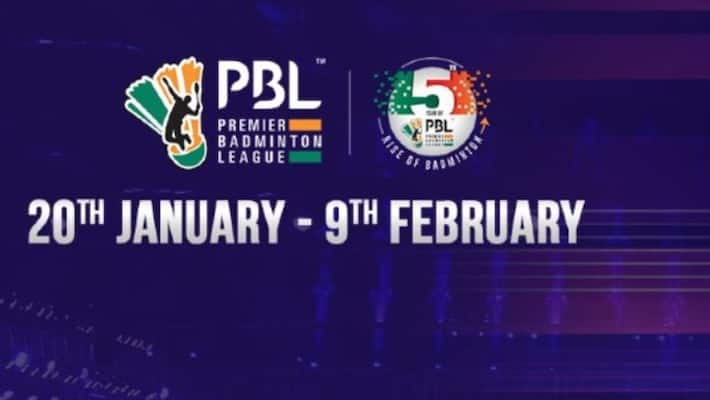 Bengaluru: The Premier Badminton League's (PBL) semi-finals and final have been moved out of Bengaluru due to unavailability of Sree Kanteerava Stadium. Now, the matches will be played in Hyderabad.
The fifth season of PBL is set to commence on January 20 and Bengaluru was picked as the venue for last-four stage matches and the title clash.
Bengaluru Raptors franchise called it a "real shame" that badminton fans in the city were deprived of the action due to "some officials".
"Despite our best efforts, this year PBL will not happen in Bengaluru. The semis and finals will happen in Hyderabad instead. This is a really big disappointment for us as well as for badminton fans in Bengaluru," Raptors wrote on their Twitter handle.
"Dear badminton players and Bengaluru Raptors fans, unfortunately it looks like this year we may not be able to have the Premier Badminton League finals in Namma Bengaluru. We have been requesting availability of Kanteerava stadium for several months now," Raptors had tweeted earlier.
They added, "However some officials have prevented the PBL finals from happening here. Bengaluru is a badminton city and the home of none other than the great Prakash Padukone. It's also the best badminton city in India and boasts of the most enthusiastic fans.
"It's a real shame that badminton fans in the city are going to be deprived of this opportunity to watch the best players in the world - Sindhi and Tai Tzu play. We have written to the Chief Ministers office requesting their intervention and help resolve this issue."
The franchise had appealed to the Karnataka chief minister BS Yediyurappa but it has not yielded results.
"Kanteerava stadium is the best venue for badminton but certain officials at Kanteerava stadium have laid claim to the stadium and are doing their very best to sabotage this event from happening.
"In the interest of the sport, we appeal to the Honorable CM of Karnataka to intervene and make this event happen in namma Bengaluru," Raptors had written.
This year's league will start in Chennai with Hyderabad Hunters facing Chennai Superstarz. World champion PV Sindhu represents Hyderabad franchise. Lucknow and Hyderabad are the other cities which will host PBL 2020.
Last Updated Jan 11, 2020, 12:47 PM IST