FIBA 3x3 can do what T20 did to cricket, says Anil Kumble
Former Indian cricket team captain Anil Kumble unveiled the logo of FIBA 3x3 Olympic qualifying tournament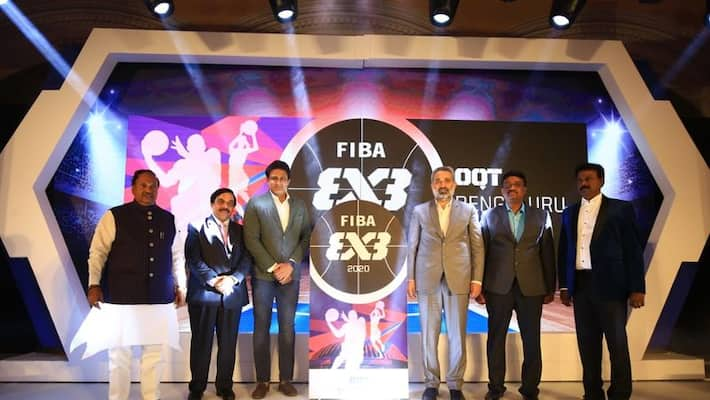 Bengaluru: The FIBA 3x3 Olympic qualifying tournament will be staged in the Silicon Valley of India, Bengaluru. The event will kickstart from March 18, 2020. The tournament's finals will be held on March 20, 2020.
The official logo was launched by former Indian cricketer Anil Kumble. President of Basketball Federation of India, K Govindaraj and secretary general, Chander Mukhi Sharma were also present during the inauguration, which was organised at ITC Windsor Manor, Bengaluru.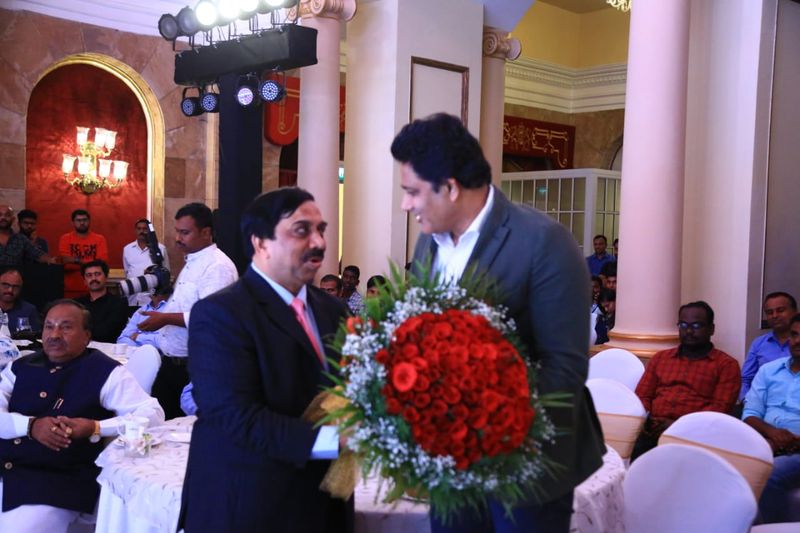 The concept behind the design of the official logo took into consideration what the FIBA 3x3 Olympic qualifying tournament truly represents. The logo has a special status in Karnataka and India as-well. A part of the image background represents the Basketball Indoor Stadium which is located at Sree Kanteerava Indoor Sports Complex, Bengaluru where the event is set to take place. The FIBA 3x3 Olympic qualifying tournament aims to create a positive impact within the Basketball culture in India.
3x3 is inspired by several forms of street-ball played worldwide and is considered the world's number one urban team sport. Steered by FIBA, games see two teams of three players face off on a basketball half-court.
It was played successfully for the first time in international competition at the 2010 Youth Olympic Games in Singapore and since then has benefited from the launch of a yearly city-based FIBA 3x3 World Tour and National-Team FIBA 3x3 World & Continental Cups. On 9 June 2017, 3x3 was added to the Olympic Program, starting from the Tokyo 2020 Games.
A total of 16 teams (8 in each gender) will compete at the Tokyo 2020 Olympics: 8 of them (4 in each gender) have already qualified on November 1, 2019 based on the FIBA 3x3 Federation Ranking. Six additional tickets (3 in each gender) will be delivered at the FIBA 3x3 Olympic Qualifying Tournament in Bengaluru.
Last Updated Mar 3, 2020, 4:49 PM IST