Coronavirus: Tokyo Olympics postponement will cost IOC 'several hundred million dollars', says Thomas Bach
'Although it is too early to give an exact figure, we already know that we have to shoulder several hundred million US dollars of postponement costs,' IOC chief Thomas Bach said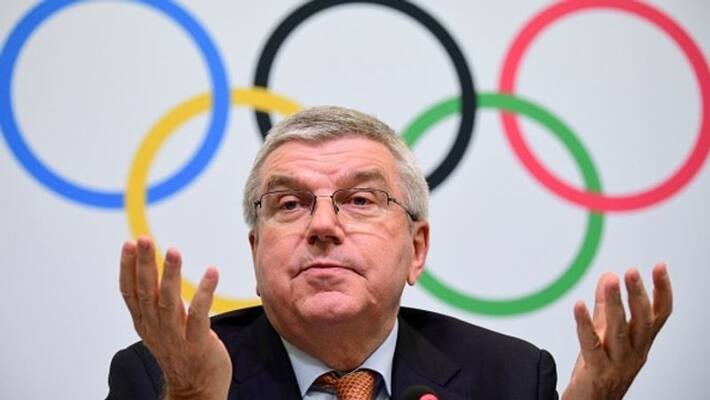 Lausanne (Switzerland): International Olympic Committee (IOC) president Thomas Bach has said the postponement of the Tokyo Olympics 2020 to next year will cost the world body "several hundred million US dollars".
Tokyo Olympics were postponed to 2021 due to the coronavirus (COVID-19) pandemic. The Games were to be held in July-August this year. However, IOC and the host nation Japan decided to put off the mega event as the world continues to battle the virus.
Also read: IOC president writes to PM Modi
On Wednesday (April 29), in a letter to the Olympic movement, Bach said IOC will "review" all the services that it will provided for the postponed Games.
"Although it is too early to give an exact figure, we already know that we have to shoulder several hundred million US dollars of postponement costs. This is why we also need to look into and review all the services that we provide for these postponed Games," Bach wrote the letter titled "Olympism and Corona".
Also read: New dates announced for Tokyo Olympics
Bach said, "With the global COVID-19 pandemic, we are all living in much uncertainty. At this point in time, this uncertainty is far from subsiding. We are all only beginning to understand the far-reaching consequences of the coronavirus crisis around the world. What is certain, however, is that this pandemic has affected and will affect all areas of society, including all of us in the world of sport, significantly.
"The global spread of the virus has meant that the Olympic Games Tokyo 2020 have had to be postponed to 2021, a historic decision that was taken in order to safeguard the health of the athletes and the hundreds of thousands of people involved in the Games. 
"In this respect, please accept my sincere thanks and appreciation to each and every one of you for your strong support of the decision by the IOC Executive Board to postpone the Olympic Games Tokyo 2020, which we took together with our Japanese partners and friends."
Last Updated Apr 29, 2020, 5:45 PM IST