Coronavirus lockdown: Sania Mirza raises Rs 1.25 crore in 1 week to help the needy
Tennis star Sania Mirza and her team have raised Rs 1.25 crore to help the needy amid the 21-day lockdown in India due to coronavirus (COVID-19)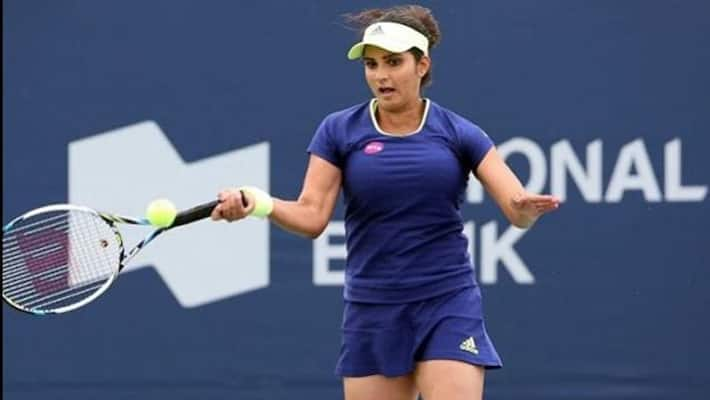 Hyderabad: As India continues to combat the novel coronavirus (COVID-19), sportspersons have come forward to do their bit. Tennis ace Sania Mirza has raised Rs 1.25 crore which will help close to 1 lakh people.
On Monday (March 30), Sania took to her Twitter account to post pictures and announced that she and her team had collected money to help people in need during the 21-day lockdown in the country.
Also read: List of cricketers who have donated to PM CARES Fund
She wrote, "The last week we have tried as a team to provide some help to the people in need..we provided food to thousands of families and raised 1.25 Crore in one week which will help close to 1 Lakh people.its an ongoing effort and we are in this together @youthfeedindia @safaindia (sic)."
On Saturday (March 28), Prime Minister Narendra Modi had announced that PM CARES Fund was set up. He had tweeted about it and citizens started donating after that with Bollywood actor Akshay Kumar leading the way with Rs 25 crore donation.
"People from all walks of life expressed their desire to donate to India's war against COVID-19. Respecting that spirit, the Prime Minister's Citizen Assistance and Relief in Emergency Situations Fund has been constituted. This will go a long way in creating a healthier India," PM Modi had tweeted.
After this several sportspersons have contributed to PM CARES Fund. Indian cricket team captain Virat Kohli, vice-captain Rohit Sharma, Suresh Raina, and others have donated money.
Last Updated Mar 31, 2020, 2:08 PM IST