Coronavirus: Cricketer Yuzvendra Chahal, Viswanathan Anand to raise funds through 'Chess For Charity'
The leg-spinner who is a well-known chess fanatic will be joined by the chess champions Viswanathan Anand, Nihal Sarin, Vidit Gujrathi and Tania Sachdeva in this initiative where they will battle it out over 64 squares in black or white.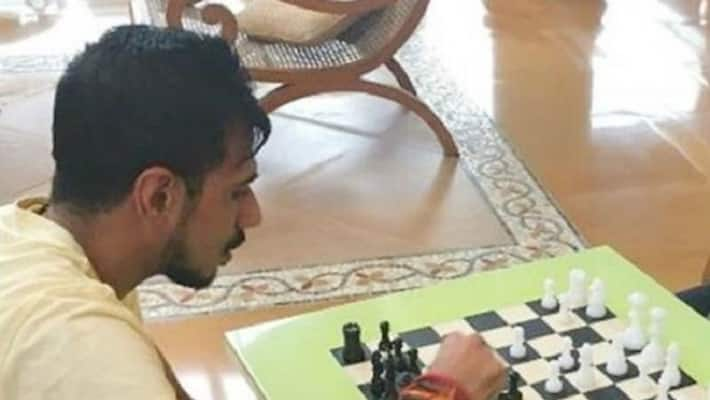 Bengaluru: The nationwide lockdown to curb the spread of coronavirus has brought life to standstill and the underprivileged are hardest hit as they are struggling to find one meal a day.
An all-star line-up of comedians and chess players have come together to raise funds to fight against coronavirus.
Comedian and amateur chess player Samay Raina has brought together 10 big names from both the comedy and chess worlds for 'Chess For Charity', a fund-raising live stream this Saturday.
Starting 3pm on April 25, the event will feature Indian chess legend and multiple-time World Chess Champion Viswanathan Anand, as well as international masters and grandmasters such as Vidith Gujrathi and Tania Sachdeva, go up against Raina and his fellow comedians, including Tamnay Bhat and Biswa K Rath.
Indian cricketer Yuzvendra Chahal will be part of an initiative to raise funds for some of the most vulnerable sections of society. All funds raised by the event will go towards providing safety kits to waste pickers in New Delhi.
The funds raised during the event will go to Delhi-based NGO PAIGAM, which has been working to help the waste pickers of New Seemapuri, Jahangirpuri and other areas of Delhi get the basic safety and protection equipment they need to do their jobs safely.
Earlier in the month, Viswanathan Anand along with other Grand Masters Pentala Harikrishna, Vidit Gujrathi, Baskaran Adhiban, Humpy Koneru, and Harika Dronavalli offered a twenty-board simultaneous exhibition for donors to take place on Chess.com.
The proceeds from the event which was streamed live on Chess.com/tv were sent to the Prime Minister's Citizen Assistance and Relief in Emergency Situations Fund to fight COVID-19. 
Last Updated Apr 24, 2020, 3:56 PM IST