Centre for Sports Science opens at Bengaluru's Sree Kanteerava Stadium
Bengaluru's Sree Kanteerava Stadium has a new Centre for Sports Science. It was opened on Friday (January 31) by Karnataka deputy chief minister Dr CN Ashwath Narayan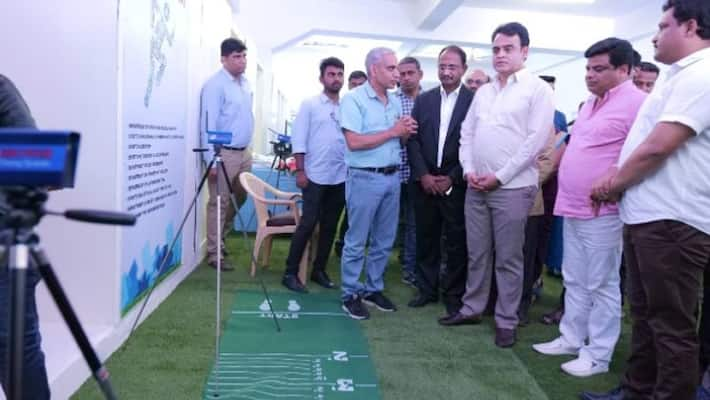 Bengaluru: Sports injuries are quite common and if these injuries are not treated immediately, it can ruin a sportsperson's career. Hence, to prevent and instantly treat sports injuries, the Department of Youth Empowerment and Sports (Government of Karnataka) has tied up with People Tree Hospitals by setting up the "Centre for Sports Science" at Sree Kanteerava Stadium in Bengaluru. It was opened on Friday (January 31).
The 'Centre for Sports Science' was inaugurated by Karnataka deputy chief minister Dr CN Ashwath Narayan along with a host of dignitaries and sports persons.
Speaking on the occasion, Dr Narayan said, "Being a doctor and sportsperson, I know how important it is to integrate medicine and sports. Globally, sports persons are closely monitored and work with doctors so that injuries can be prevented and also treated almost immediately. Today, I am happy that we have got a world class centre at Kanteerva Stadium.
"As Kanteerava Stadium is the hub of most of the sports activities (indoor and outdoor), this will cater to wide range of sportspersons. In fact, the centre will cater to all kinds of sports played in the city. The location is at a vantage point so that it benefits every sportsperson."
This centre will feature modern techniques and training modules like sports medicine and surgery, sports physiology, lung capacity assessment, sports physiotherapy, sports biomechanics, sports kinesiology, 3D movement analysis, sports rehabilitation, cryotherapy, hydrotherapy, underwater training, laser therapy, Galileo fitness training, sports nutrition, body composition analysis, sports nutrition assessment, sports psychology, yoga, meditation and injury prevention programmes.
People Tree Hospitals CEO Dr Jothi Neeraja said, "This centre will deal with all aspects related to sportspersons. For example, many may focus only on physical injuries but we feel that treating mind is as important as treating the body. Our expert team includes globally qualified sports psychiatrists who will counsel the sportspersons as they are always under tremendous stress of performing well or facing backlash in case of a loss.
"We have also seen how the psychological response to injury can trigger serious mental health issues such as depression, anxiety, over eating, and substance use or abuse. Our experts will take cognisance of all the aspects and help the sportspersons overcome it. We shall also teach yoga and meditation which will help them to strengthen, calm down and boost their self-confidence. One more area where we may focus in how best to exercise as there is a tendency to overdo the exercise and causing injuries. We are also extending this sports centre to even the joggers who frequent Cubbon Park in the mornings so that they can also make use of it."
Shubha Sunil (CEO-GoCybex) said, "Sports players are icons for us. So, I feel it is a fantastic thought to have dedicated centre for sportspersons. As sportspersons represent our nation, they need to be physically, mentally and morally fit. I feel that this sports centre is a blessing for every sportsperson."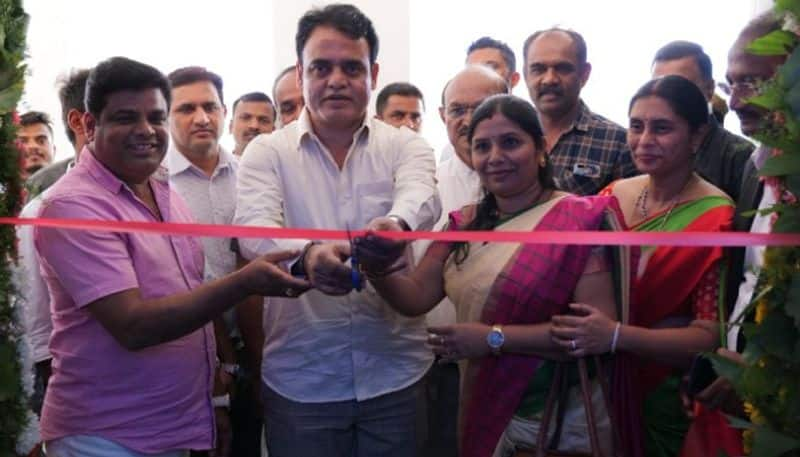 Sports Science Centre's highlights
Performance enhancement
Injury prevention programme
Guidance to pursue career in sports
All services under one roof
Affordability and accessibility
Multi-disciplinary and integrated approach
Scientific and innovative approach
International and excellence level of care and training to every sportsperson
Last Updated Feb 1, 2020, 9:00 AM IST