'Brilliant player, great mentor': PM Modi pays rich tribute to Balbir Singh Sr
PM Narendra Modi, Union home minister Amit Shah and Union sports minister Kiren Rijiju paid rich tributes to triple Olympic hockey champion Balbir Singh Sr who passed away on Monday (May 25)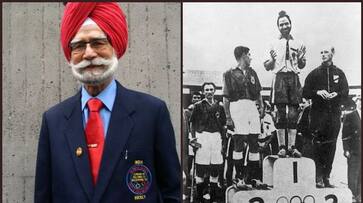 New Delhi: Prime Minister Narendra Modi on Monday (May 25) condoled the death of legendary Indian hockey player Balbir Singh Sr. Balbir breathed his last in Mohali on Monday. He was 95.
Also read: This is how Balbir Singh Sr inspired India to World Cup glory
Balbir was battling multiple health issues and was hospitalised on May 8. He is survived by his daughter Sushbir and three sons Kanwalbir, Karanbir, and Gurbir.
Also read: Balbir Singh Sr breathes his last at 95
PM Modi praised Balbir as a "brilliant" hockey player and a "great mentor". "Padma Shri Balbir Singh Sr. Ji will be remembered for his memorable sporting performances. He brought home lots of pride and laurels. Undoubtedly a brilliant hockey player, he also made a mark as a great mentor. Pained by his demise. Condolences to his family and well wishers," PM Modi tweeted.
Union home minister Amit Shah tweeted, "Pained to learn about the demise of Padma Shri Balbir Singh Sr ji, a legendary hockey player, who left indelible imprint on world hockey with his stick. I was fortunate to have met the lively and joyful Balbir ji, a three time Olympic gold medalist. My condolences to his family."
Union sports minister Kiren Rijiju said on Twitter, "Deeply saddened by the tragic demise of India's legendary Hockey Player — Balbir Singh Sr. He was part of India's gold medal winning team at 1948 London, 1952 Helsinki & 1956 Melbourne Olympics. I pay my heartfelt tribute and pray for the eternal peace of the departed soul."
Balbir, the triple Olympic champion and World Cup-winning team manager was the most decorated athlete in Indian sports history with Olympic medals in 1948, 1952 and 1956 Summer Games.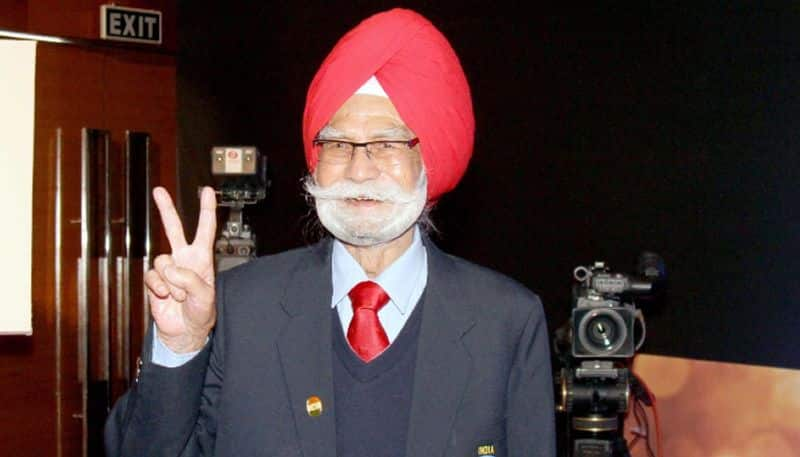 He coached the Indian team which won the bronze medal at the 1971 World Cup and was the manager of the Indian team that won the gold medal at the 1975 World Cup.
He had scored five goals in India's 6-1 victory over the Netherlands in the gold medal match of the 1952 Helsinki Olympics. Under his captaincy, India scored 38 goals and conceded none on their way to the gold medal in 1956 Melbourne Olympics.
 
Beating England 4-0 in their own backyard during the final of the 1948 Olympics as an independent nation was Balbir Sr's "greatest moment".
For his contribution to the game, Balbir was awarded the Padma Shri, India's fourth-highest civilian honour in 1957 and was conferred with the Major Dhyan Chand Life Time Achievement Award by Hockey India (HI) in 2014. Balbir Sr also became the only Asian male and only Indian among 16 athletes to be chosen as "Iconic Olympians" by the International Olympic Committee across the modern Olympics' history.
Last Updated May 25, 2020, 2:44 PM IST