Name: Ashwini Chidananda Shetty Akkunji
Discipline: Relay 4 x 400m
Achievements:
2010 Delhi Commonwealth Games – 4x400 m relay - Gold
2010 Guangzhou Asian Games – 400 m hurdles - Gold
2010 Guangzhou Asian Games – 4x400 m relay - Gold
Ashwini's upbringing was not a bed of roses. The sprint queen would run barefoot to school, the uneven roads was never a bother; in fact, it became her first-ever practise track. Nourishing herself with vegetables, rice porridge and occasionally some fish, Ashwini toiled hard to make her mark in the sporting world.
Hardships in life shaped this rising star's resolve to overcome any challenge that was thrown at her.
The youngest child of Yashoda Shetty Akkunji and BR Chidananda Shetty, Ashwini was brought up in a Kannada-speaking family along with her elder siblings Amith and Dipti. After completing her education, Ashwini was employed with the Indian Railways and later began working as a manager in Corporation Bank, Patiala, Punjab.
The Indian sprint athlete from Gensale village in Udupi district shot to fame after her heroic performance at the Delhi Commonwealth Games (CWG) 2010 and the Guangzhou Asiad 2010.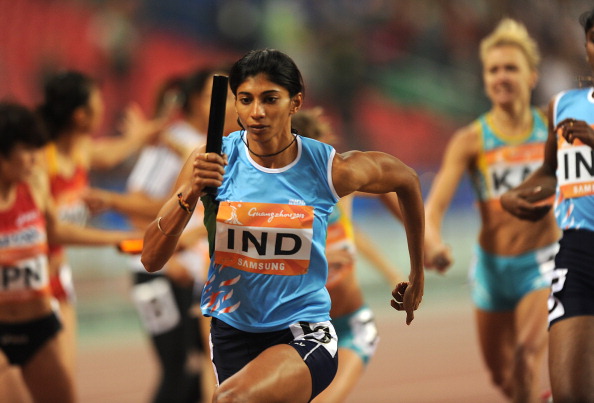 Sadly, her parents could not watch her gold medal victory at the 2010 CWG event because of a power cut at their home which disrupted the cable connection.
After her gold win at the 2010 Asian Games for 400m hurdles, Ashwini rightfully earned the nickname Gensale Express.
Ashwini exhibited an excellent performance at the 54th National Inter-State Athletics Championships in 2014. Even in the searing heat of Lucknow, Akkunji set a new record of 57.43 seconds in the 400m hurdles event.
Like every other rising star, controversies marred Ashwini's life. In July 2011, she tested positive for anabolic steroids prior to the Asian Athletics Championships in Japan. She denied the charges but was banned from athletics for a year by the National Anti Doping Agency (NADA).
"All these years I faced a lot of difficulty in life. Mentally and emotionally it was very difficult but faith and patience kept me going. The Olympic qualification will help me forget the past and bring out my best. My morale will be up," said Ashwini to Deccan Chronicle.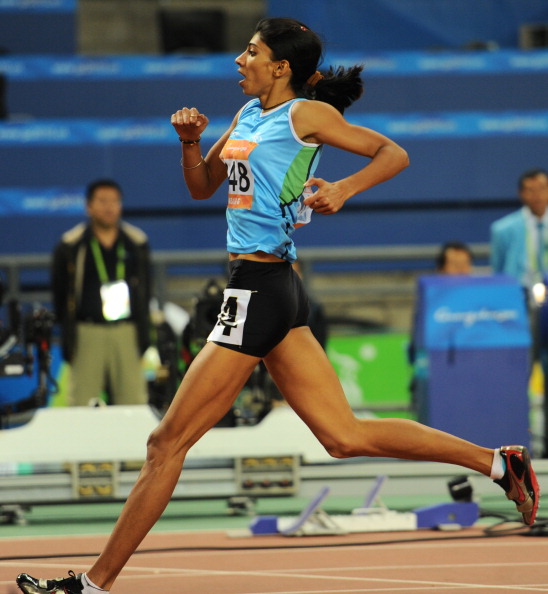 Less than a year ago, Ashwini got engaged to MBA graduate Abhijit Rai who also has a background in sports. Rai, who works with Accenture in Bangalore, had represented his college in shot put at the national level.
It's not just her husband, her in-laws too are sports enthusiasts. Ashwini's father-in-law was a national-level kabaddi player and now heads the Dakshina Kannada District Kabaddi Association.