60 students fall ill after consuming midday meals in Chitradurga
Over 60 students fall ill after consuming midday meal in a village in Chitradurga, Karnataka. A dead lizard was found in the food.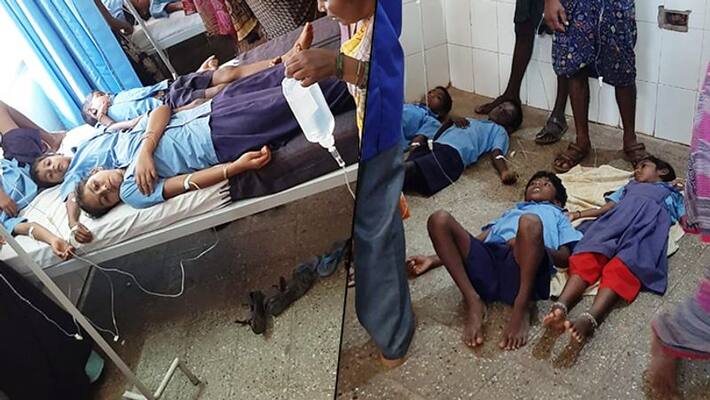 Chitradurga: As many as 60 students fell ill after consuming midday meal in Channabasaiahnahatti Primary School in Challakere taluk of Chitradurga district, Karnataka. Several students complained of stomach ache, vomiting and uneasiness minutes after consuming the food served in the midday meal. School teachers with the help of some villagers rushed the students to community health centres and district hospital. 
Over 250 students consumed the midday meal but about 60 students complained of stomach irritation. Due to the shortage of beds in the hospitals, most of the students were made to sleep on the floor, complained the parents of students who fell ill. The community health centre is said to have only 30 beds. As many as 3 students were made to lie on a single bed for treatment.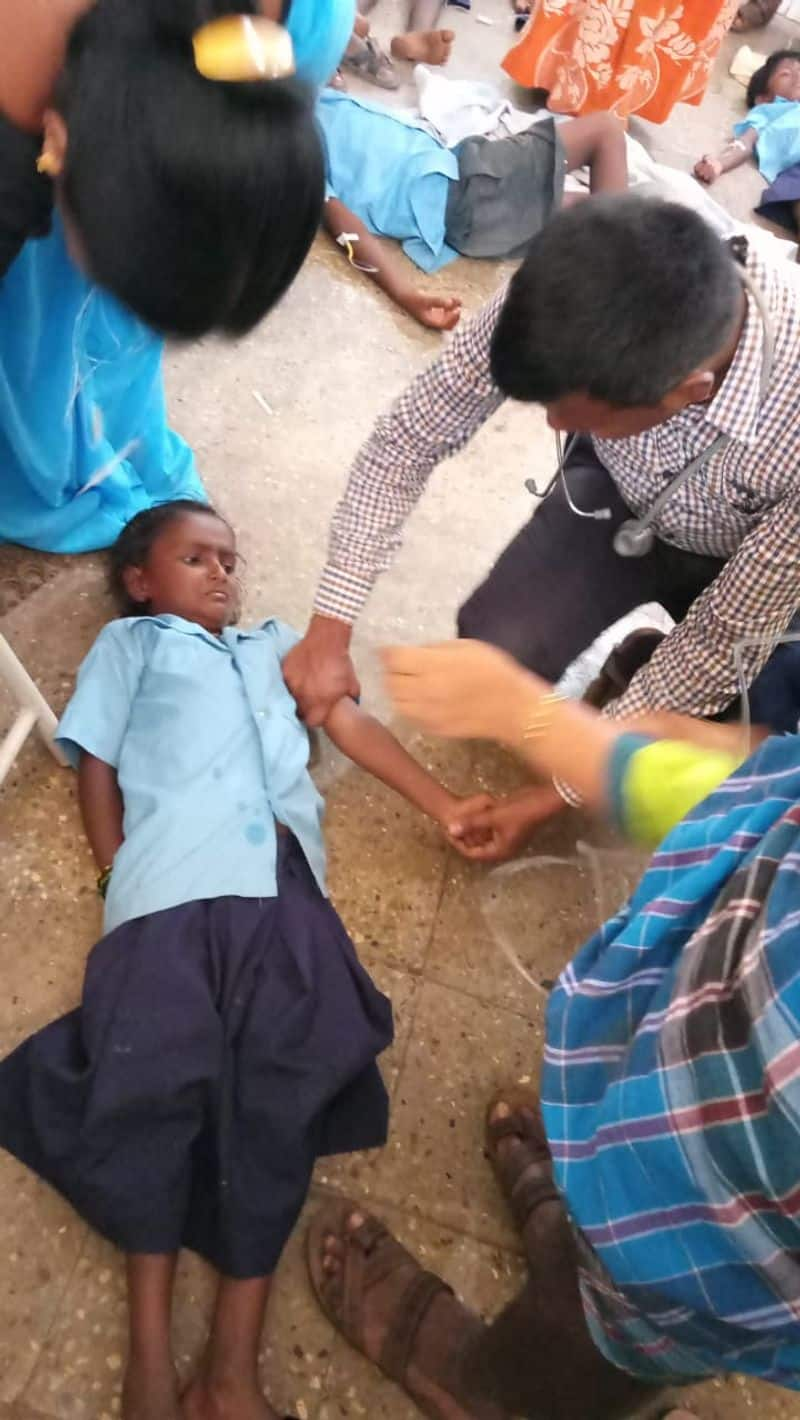 Authorities suspect the presence of a lizard in the midday meal which led to students falling ill after consuming it. One of the students found a dead lizard in the food and the sample has been sent for investigation. The cries of parents and students filled the hospital atmosphere. This constituency comes under health minister B Srimalulu. 
Nayakanahatti Police have filed a complaint and are investigating the matter. 
This is the second such incident in four months.  A similar incident had taken place on July 17 this year in the same school and more than 70 students had taken ill after consuming midday meals. The negligence of the authorities and the concerned people has resulted in students falling ill. 
Cases of students falling ill after consuming midday meals are on the rise across the state and cases are reported every two months. Parents complain that negligence of authorities has resulted in such cases and they are yet indifferent to the problems of the students and parents. 
It's high time the authorities wake up and take note of the menace. Students falling ill after consuming midday meals have become a common problem across the state. 
Last Updated Nov 6, 2019, 12:50 PM IST