Youth Congress files complaint against Yeddyurappa amid 'fake audio' claims by BJP
After the release of audio clips by chief minister HD Kumaraswamy claiming that BS Yeddyurappa tried to rope in a JD(S) MLA from Gurmitkal by offering him cash and position, Indian Youth Congress workers filed a complaint against the former CM BS Yeddyurappa.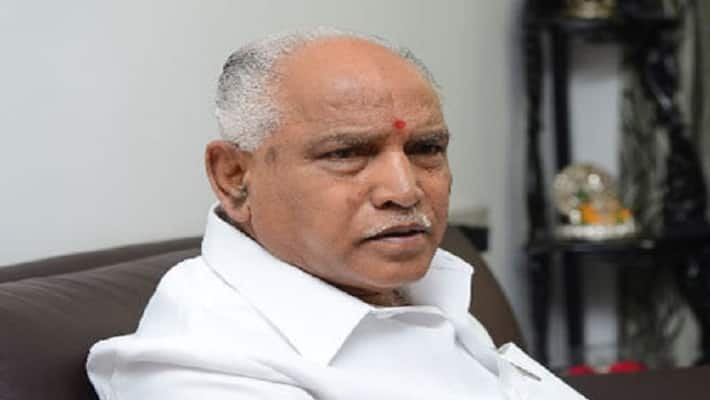 Bengaluru: Soon after HD Kumaraswamy released audio clips claiming that former CM BS Yeddyurappa tried getting in touch with the JD(S) MLA Nagangouda's son Sharan Gouda to meet him at a guest house at Devagurga, the Youth Congress workers filed a complaint at Sadashivanagar Police station.
Ashik Gowda, vice president, Malleshwaram Assembly Youth Congress, says since Yeddyurappa's official residence falls under Sadashivanagar Police Station limits the complaint was filed there.
"Along with the complaint copy, we also have attached the audio disc, containing an alleged conversation between BS Yeddyurappa and Gurmitkal MLA's son Sharan Gouda. This is an attempt to make an MLA corrupt by offering cash and position and destabilise the government, hence we have filed a complaint," said Gowda.
The BJP however stuck to their claim that this is a 'drama' scripted by Kumaraswamy. They claim that Kumaraswamy has been facing the heat ever since he has come to power and was scared as MLAs were threatening to quit the Congress.
"The audio between BS Yeddyurappa and JD(S) MLA's son is scripted one by HDK to divert attention from the dissidence activity in the coalition government. He was not sure of presenting the Budget and feared that the BJP may dismantle the coalition government and hence he used this means to divert the attention of the public who are watching the drama directed by Kumaraswamy and the Congress leaders," said S Prakash, BJP spokesperson.
Last Updated Feb 9, 2019, 6:24 PM IST