Will Karnataka govt ban construction of new apartments in Bengaluru due to water shortage?
With more apartment complexes and building coming up in the city, there is a lack of provision for clean water for drinking and domestic purposes. Builders and developers in the city hand over keys to residents without even taking care of this basic necessity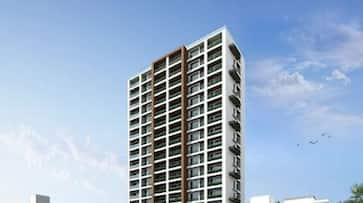 Bengaluru: In the wake of the looming water crisis in Karnataka, the state government is on the verge of issuing a ban on the construction of new apartments in the city for the next five years. According to deputy chief minister (DCM) and Bengaluru development minister Dr G Parameshwara, the proposal has come up because apartment residents, especially in the city's suburbs depend solely on water tankers for drinking and domestic purposes, reports said.
He also said that Bengaluru has a number of apartment complexes and that there are many coming up. Reports state that the state government is seriously considering the ban on granting permission to construct new apartments in the city as builders construct and sell apartments without even considering basic necessities like drinking water.
While speaking to media, the deputy chief minister said that the rampant use of tankers has resulted in residents suffering from skin diseases and other health hazards. He also said that they will discuss the plan of imposing a five-year moratorium on permissions for constructing new apartments in the city with builders and developers and then take a final decision, reports said.
The proposal comes from the government in the view of the Bengaluru Water Supply and Sewerage Board's (BWSSB) ongoing Cauvery Water Supply Phase. The project initiated by the BWSSB aims at providing water connections to the city's suburban areas and is expected to be completed in five years.
Though authorities believe that if the government issues a five-year moratorium, every household will get a Cauvery water connection before new buildings come up, one cannot ignore the fact that an increase in the number of buildings has come about due to the increase in population. A strict imposition of this ban would still leave builders and developers with the task of finding 24-hour clean water for drinking and domestic purposes to residents, when lifted.
The concerned officials have been directed to prepare a detailed project report for the proposed Linganamakki project. The project aims at diverting water from Netravati River to Bengaluru, Kolar and Chikkaballapur to meet drinking water requirements, DCM Parameshwar reportedly said.
He also added that due to the opposition faced by the project, steps will be taken only after considering the pros and cons. This will happen only after the report is ready.
 
Last Updated Jun 28, 2019, 1:37 PM IST