Will BBMP's new directive lead to cleaner Bengaluru roads?
BBMP takes Bengaluru's waste management seriously. With its new directive the six departments of the civic body will have to coordinate and work together to ensure the cleanliness of Bengaluru roads.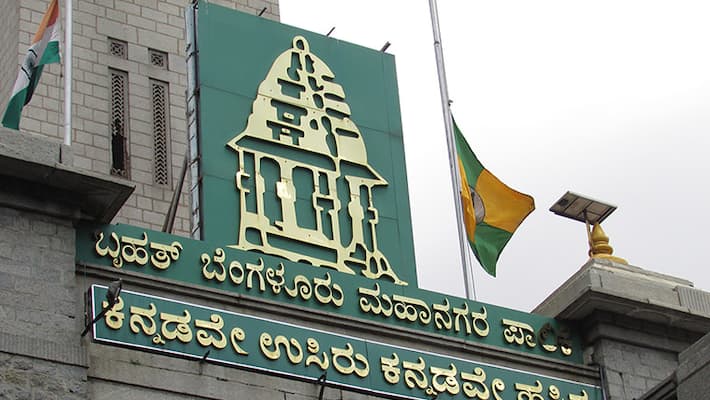 Bengaluru: Will Bengaluru have cleaner roads as different Bruhat Bengaluru Mahanagara Palike (BBMP) departments coordinate and work?
Garbage has always been a problem in Bengaluru. It is not rare that you find leaves, debris and other waste material left on roadsides unattended. Pedestrians and vehicles have often been obstructed due to unattended waste including animal waste. This impacts not only the aesthetics of the city but also the hygiene of the citizens.
The BBMP has been the responsible body for solid waste management. But the collection and disposal of waste has been an issue in the city, according to reports.
Also read: Illegal power connection: BESCOM, BBMP, KPTCL disconnect power supply to 114 buildings in Bengaluru
The six BBMP departments — Road Infrastructure, Solid Waste Management, Public Health, Forest Cell, OFC Cell and Revenue — have been passing responsibility and refraining from taking an initiative to clear the waste on the roads.
The BBMP has now issued a directive which specifies the role of each of its departments. It provides information on which department is responsible for keeping the city roads including the arterial roads clean. They need to collect and dispose waste that is left on the roads.
Also watch: Battered Bengaluru still in bad shape: BBMP yet to clear uprooted trees from streets completely
With this newly released directive all the six departments of BBMP will have to coordinate with one another and other agencies such as Bengaluru Electricity Supply Company (BESCOM), Bengaluru Water Supply and Sewerage Board (BWSSB) and Police to ensure that the city roads are maintained and kept clean.
This directive is a significant step from BBMP's end to ensure that the city roads are maintained and cleaned regularly. Now it is the duty of these six departments to work together towards creating a better environment for pedestrians and vehicle owners. Until these departments of the civic body begin their cleaning process and results become visible on Bengaluru roads it will be difficult for citizens to rest their belief in the actions of the civic body.
Last Updated Jun 3, 2019, 3:40 PM IST