Visvesvaraya birth anniversary: Do you know how Engineers Day is connected to Karnataka?
Engineers Day is observed on the day of Sir M Visvesvaraya's birth anniversary. Here are interesting facts about Sir M Visvesvaraya.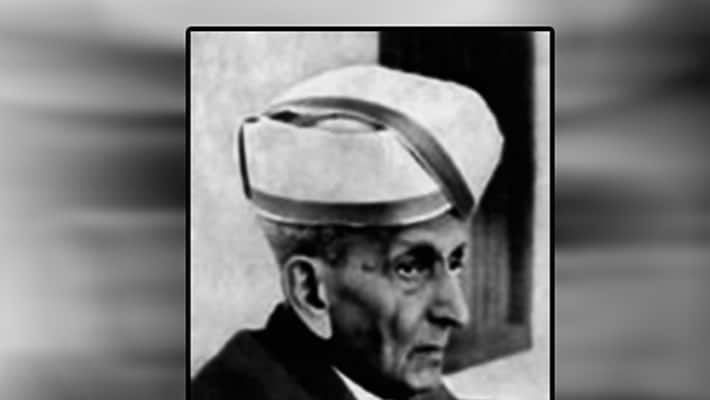 Bengaluru: Engineers Day is celebrated in remembrance of Sir M Visvesvaraya on his birth anniversary. Well-known for his construction theories, Sir MV as he is called fondly has made India proud with his engineering techniques.
Here is how Karnataka is connected to Engineers Day. Sir MV was born in Muddenahalli, Chikkaballapura district on September 15 in 1861. As his family is from Mokshagundam village at Prakasam district in Andhra Pradesh, he is known as Mokshagundam Visvesvaraya.
Visvesvaraya was the son of Mokshagundam Srinivasa Shastry and Venkatalakshmi. Sir MV completed his primary schooling at Chikkaballapur and pursued his graduation (BA) at Central College in Bengaluru. He went to Pune to pursue Civil Engineering from  College of Engineering there.
Visvesvaraya served as the Dewan of Mysuru from 1912 to 1918.
His ideas and work gave Mysore its soap factory, the State Bank of Mysuru (which is currently merged with the State Bank of India), Krishnaraja Sagara Dam (also popularly known as KRS Dam).
However, Nalvadi Krisharaja Wodeyar was the one who commissioned the work on KRS and Visvesvaraya made it a reality.
Krishna Raja Sagar Dam is a gravity dam of stone masonry with a height of 130.80ft. It has a gross storage capacity of 49.452 TMC.
It was Visvesvaraya who designed the sluice gates, the technique later used for Lake Fife, Tigra Dam at Madhya Pradesh.  
Visvesvaraya also got a patent for his design, but instead of earning the royalty and monetary favours, he made it free for use for the government as his foresight was that it should be of use to the public.
This is why he was beyond just being an engineer. His hard work, talent and creative capacity with goodwill made him deserve the honour of observing a day in his name.
Last Updated Sep 15, 2019, 1:37 PM IST