Tamil Nadu lovers end life in Bengaluru resort after families oppose marriage
The suicide note said that nobody is responsible for their death. Preliminary investigations revealed that the Tamil Nadu couple was upset as their families opposed their marriage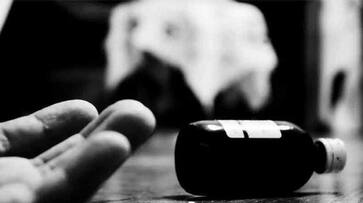 Bengaluru: A couple from Tamil Nadu committed suicide in Bengaluru on Thursday (July 4). A 32-year-old man and a 28-year-old woman consumed poison in their room in a private resort in Madanayakanahalli, Nelamangala.
Employees of a private bank at Dharmapuri in Tamil Nadu — Srinivas and Satya Jyothi — were found dead in their room by police at around 3:30 pm. The police was alerted by the resort staff as there was no response from their room.
In a suicide note written in Tamil, they had reportedly stated that no one is responsible for their deaths.
The duo checked into the resort on Wednesday (July 3). According to reports, they were last seen by the resort staff in the dining room on the same day. Srinivas had reportedly told the resort staff that they were on a pilgrimage.
A resort representative stated that they did not see the couple for breakfast the next day and assumed that they would be sleeping after their journey. When they did not see them for lunch at 2:30 pm, they grew suspicious and called the intercom in their room. But there was no response. When they tried reaching Srinivas on his mobile phone, it was switched off.  They alerted the police after this and the police broke the door.
They were found dead on the bed. Police said that they seemed to have consumed poison. According to preliminary investigations, they were upset as their families had opposed their marriage, reports said.  
Last Updated Jul 5, 2019, 1:18 PM IST