SIT denies Sadhvi Pragya Singh Thakur's involvement in Gauri Lankesh murder case
Media's report about the involvement of BJP MP candidate from Bhopal in the Gauri Lankesh murder case in Bengaluru was denied by the SIT.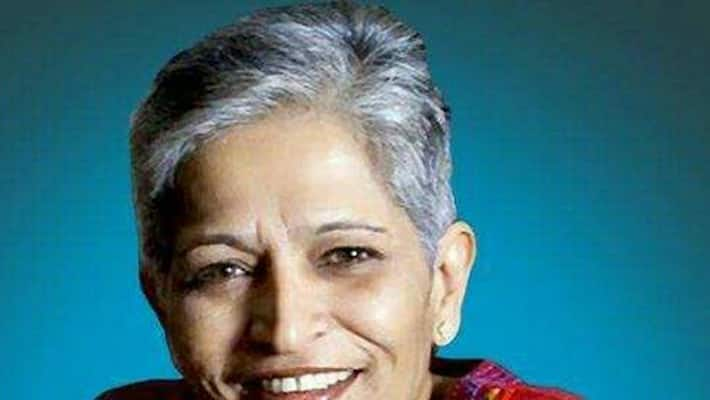 Bengaluru: The Special Investigation Team (SIT) denied a media report claiming the involvement of BJP MP candidate Sadhvi Pragya Singh from Bhopal in the Gauri Lankesh murder case.
Gauri Lankesh was an activist and journalist; she worked as an editor in Lankesh Patrike, a Kannada weekly, and ran her own weekly called Gauri Lankesh Patrike. She was shot to death by unknown assailants outside her home in Rajarajeshwari Nagar on September 5, 2017. At the time of her death, Gauri was known for being a critic of right-wing Hindu extremism. 
Special Investigation Team issued an official statement saying, "SIT has not found in its investigation or mentioned in the charge sheet any link to Sadhvi Pragya, Malegaon blasts, Abhinav Bharat. There is no evidence to suggest the same. No documents purporting the same have been submitted to the honourable court."
SIT has accused a gang of right wing members, who are said to be inspired by a book brought out by Sanatan Sanstha, in Gauri Lankesh's murder. SIT has arrested 16 people till now. However, two are still absconding. 
 
Last Updated May 10, 2019, 4:51 PM IST