Rs 1 crore worth gold hidden inside machine seized at Bengaluru airport
Customs officials seized gold hidden inside machine parts and trolley handle on Thursday (May 2) at the Bengaluru international airport. Two passengers were arrested for trying to smuggle in the yellow metal from Dubai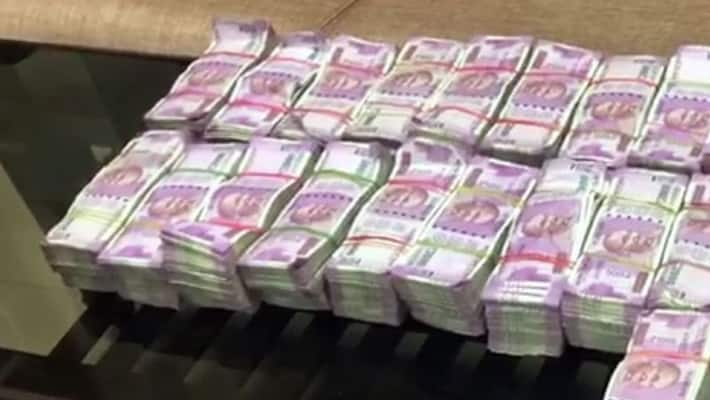 Bengaluru: The customs sleuths at the Kempegowda International Airport (KIA) in Bengaluru have seized more than 4 kg gold on Thursday (May 2) from two passengers who were trying to smuggle into the city from Dubai.
Sources with the Air Intelligence Unit (AIU) of Bengaluru customs said that its team intercepted a passenger who disembarked from Emirates flight EK 568 from Dubai at Bengaluru airport at 2:46 am.
Inspection of his luggage revealed a medium sized red bench vice machine with unusual rivets. Customs officials disassembled the machine only to find two gold bars and four cut pieces of gold covered in black insulation tape.
The smugglers had painstakingly layered the gold under 7.6 kg of thick iron sheets to avoid detection.
The smuggler was identified to be a native of Chamarajanagar and was in possession of 3.6 kg gold worth over Rs. 1.1 crore in the Indian market. The gold was seized and the suspect was arrested.
In another case, another AIU team searching the passenger arrival area intercepted a Bengalurean man who landed in an Air India flight from Muscat, Oman, via Hyderabad on Thursday.
Suspecting something awry about the trolley bag he was carrying as part of his hand luggage, sleuths searched it thoroughly.
They soon found aluminium-like strips attached to the trolley, which was found to be made of solid gold coated with mercury. Two more buckles of the bag coated with black were also found to be crafted of solid gold.
A total of eight pieces of gold layered with mercury and pasted on to the trolley to avoid detection were found, said airport authorities.
Sources added that a total amount of  358.4 gm of gold worth Rs. 11.7 lakh was found from the trolley bag of the passenger who was booked.
Last Updated May 4, 2019, 2:23 PM IST