Muslim corporator in BBMP sets tone to give Bharat Ratna award to Siddaganga seer
Corporators from across all parties demanded Bharat Ratna for late Shivakumara Swamiji of the Siddaganga mutt during the BBMP council meeting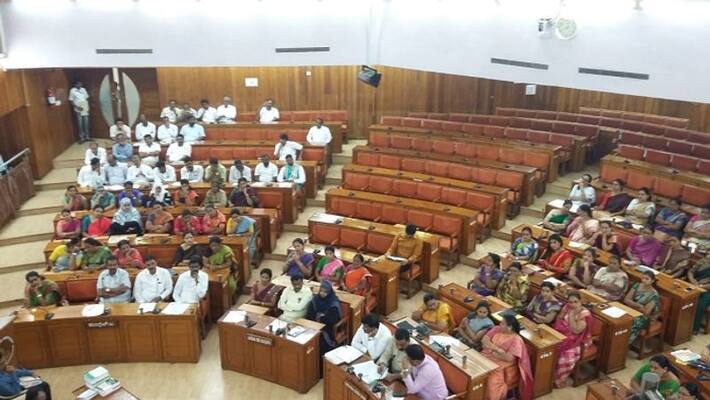 Bengaluru: Mudslinging is generally the norm during monthly council meetings, but this time the Bruhat Bengaluru Mahanagara Palike (BBMP) corporators stood united in peace. They decided to remain so to ensure that the central government honours late Siddaganga seer Shivakumara Swamiji with the Bharat Ratna.
Interestingly, the demand first came from a Muslim corporator. Abdul Wajid, from Manorayanapalya, in his condolence speech, mooted the idea. "Please don't think I am politicising the issue. The seer accepted every poor child from all sections of the society and provided food, clothing, shelter and education for free," he said.
Two other corporators spoke in support of Wajid's statement and said that Shivakumara Swamiji has built 126 educational institutions and served the society for eight decades.
However, seriousness towards public issues remained neglected. The absence of many elected corporators reflected the commitment towards the city's development.
Last Updated Jan 29, 2019, 8:31 PM IST