Mosquito menace: Destroying the insect in larval stage easiest way to curb spread of diseases
The easiest way to control mosquitoes is by curbing them in the larval stage. Closing every breeding pit and introducing larvae-eating fish into ponds and wells will help in destroying larvae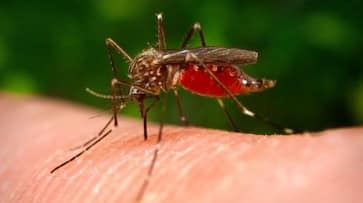 Bengaluru: Mosquitoes can be found across the country irrespective of the weather. The main reason for mosquito menace in the country is the mismanagement of open spaces in India.
Mosquitoes breed in areas where water remains stagnant.
Many European tourists travelling to India prefer to get antimalarial shots before arriving in the country. Though it makes sense, as malaria vaccine shots will only prevent a person from being infected by malaria-causing mosquitoes, the measure taken indicates the threat posed by the country with regard to mosquito-borne diseases.
The series of outbreaks of viral diseases like dengue and chikungunya in India are being blamed on poorly planned urbanisation in the form of poor sanitation.
The easiest way to control mosquitoes is by curbing them in the larval stage. Closing every breeding pit and introducing larvae-eating fish into ponds and wells will help in destroying larvae.
Mosquitofish or Gambusia has been championed as a mosquito fighter since decades and have been dumped into ponds and ditches to eat up the insects' larvae.
Carassius auratus, commonly known as goldfish, readily eat mosquito larvae.
The World Mosquito Program is working in partnership with the Indian Council of Medical Research (ICMR) to protect the community from mosquito-borne diseases. Together, they are investigating the use of Wolbachia bacteria to combat dengue and other diseases caused by mosquitoes.
The World Mosquito Program is a not-for-profit initiative that seeks to protect the global community from mosquitoes, thereby protecting people from Zika, dengue and chikungunya.
Last Updated Jul 3, 2019, 7:29 PM IST