Malaria: Symptoms, signs, stages
According to the latest world malaria report released in November 2018, there were 219 million cases of malaria, which is an increase from 217 million in 2016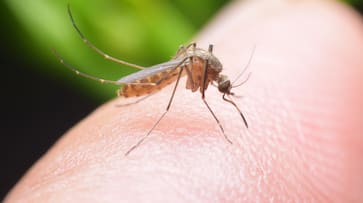 Bengaluru: Malaria is a life-threatening disease caused by parasites. It is an acute febrile illness. They are transmitted to people through the bites of infected female Anopheles mosquito.
According to the latest world malaria report released in November 2018, there were 219 million cases of malaria, which is an increase from 217 million in 2016. Five countries accounted for nearly half of all malaria cases worldwide – Nigeria (25%), the Democratic Republic of the Congo (11%), Mozambique (5%), India (4%) and Uganda (4%).
The disease is known for its bouts of fever that happen to an infected person. The fever could be irregular or continuous in the initial phase as the parasite populations are not synchronised.
A person infected will go through three stages: cold stage, hot stage and sweating stage.
The symptoms in a non-immune individual usually appear after 10-15 days after the infective mosquito bite.
These are the symptoms of malaria.
First symptoms:
Cold stage
Chills – The first cold stage last for about 15-60 minutes. It is characterised by a feeling of cold and shivering
Hot stage
Fever – A person suffering from malaria will experience sudden outburst of fever and it may recur. The temperature might range from 39-41.5°C.
Headache – It is usually experienced before any other symptom is visible and also during fever.
If not treated within 24 hours, Plasmodium falciparum malaria can progress to severe illness. This might even lead to death.
Symptoms in children who have severe malaria:
Severe anaemia
Respiratory distress in relation to metabolic acidosis
Cerebral malaria
In adults, multi-organ failure is also frequently seen. 
Last Updated Jun 24, 2019, 8:03 PM IST