Liquor ban: Women march for 12 days from various parts of Karnataka to Vidhana Soudha
During the protest, a 60-year-old protester died after she was rammed by a bike. Protesters have blamed the non-responsive government for the tragedy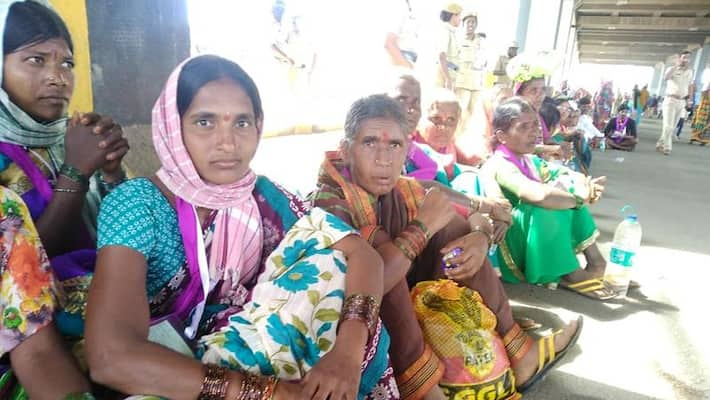 Bengaluru: Thousands of women are marching towards Vidhana Soudha demanding complete ban on liquor sale and consumption in Karnataka. Women had started walking from Chitradurga on January 19 and reached Bengaluru on Tuesday covering a distance of 200 km in 12 days.
After reaching the city through Peenya-Yeshwantpur route by foot, they stayed at Malleshwaram PU Board grounds. They have threatened to lay siege to the Vidhana Soudha. At least 2,000 women are headed towards the Vidhana Soudha as they alleged that no MLA has heard their pleas and addressed their concerns.
Protesters also said that chief minister HD Kumaraswamy met their representatives but failed to assure them of any action in this regard.
Most of the women taking part in the protest are between the age of 20 and 70. Including a considerable number of senior citizens, they have walked 20 km every day to reach Bengaluru from Chitradurga. Today (Wednesday), they set out on a 5 km march from Malleshwaram to Vidhana Soudha to press for their demand.
The march is organised by the Madya Nisheda Andolana (Liquor Ban Agitation).
The police have been deployed to stop these women from laying siege to Vidhana Soudha. The protesters are likely to be stopped near Anand Rao Circle.
During the march, Renukamma, 60, died after a bike hit her near Kuladevanahalli in Dabaspet on January 27. She was taken to hospital but was declared dead on arrival. They have alleged that negligence of the government is the reason for the death of a senior protester.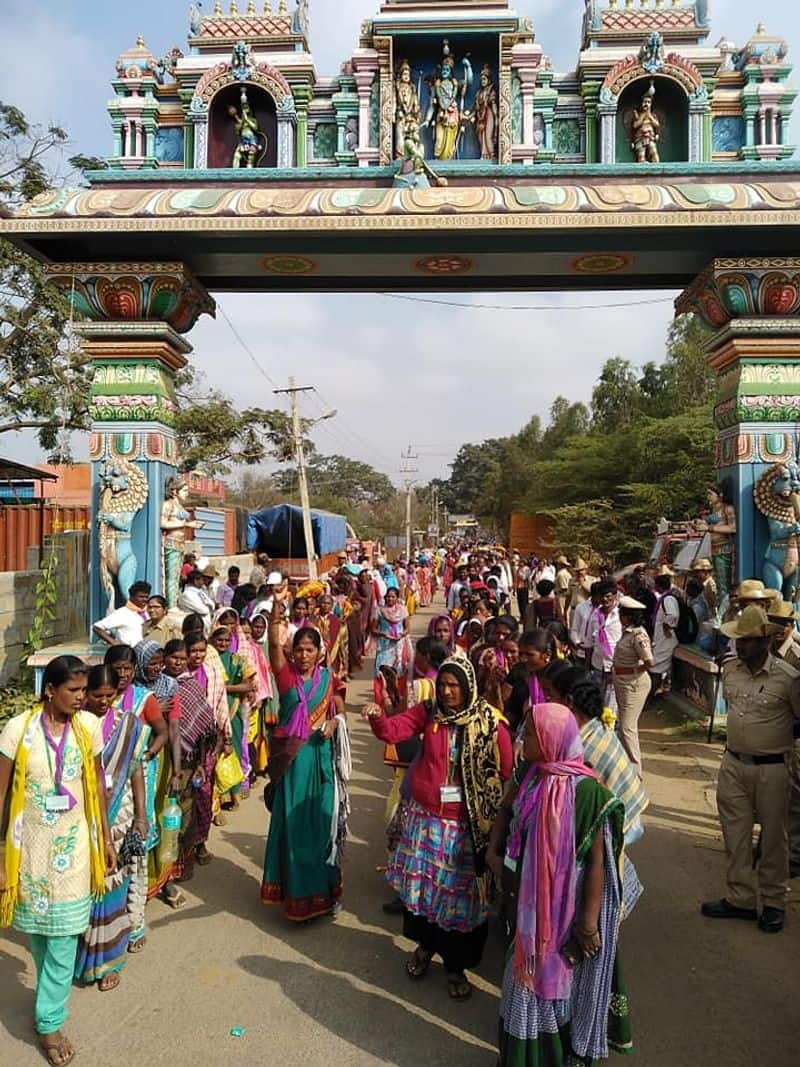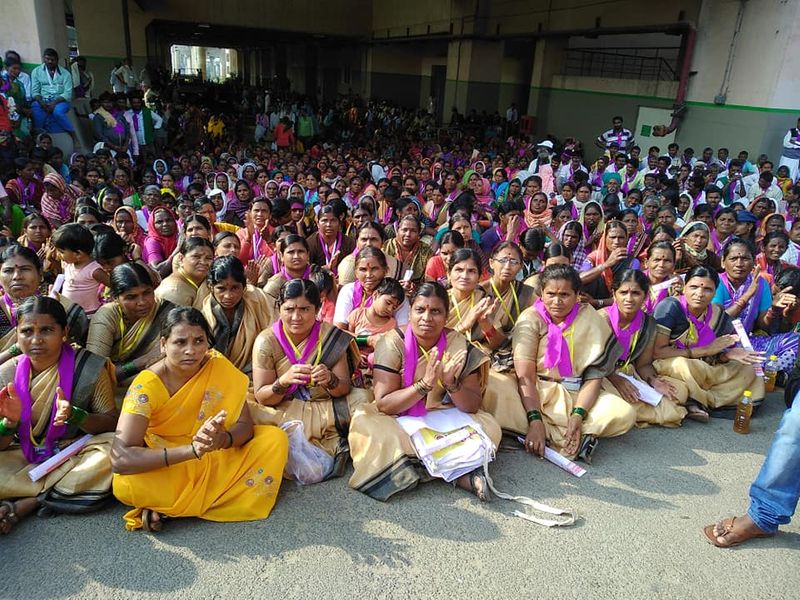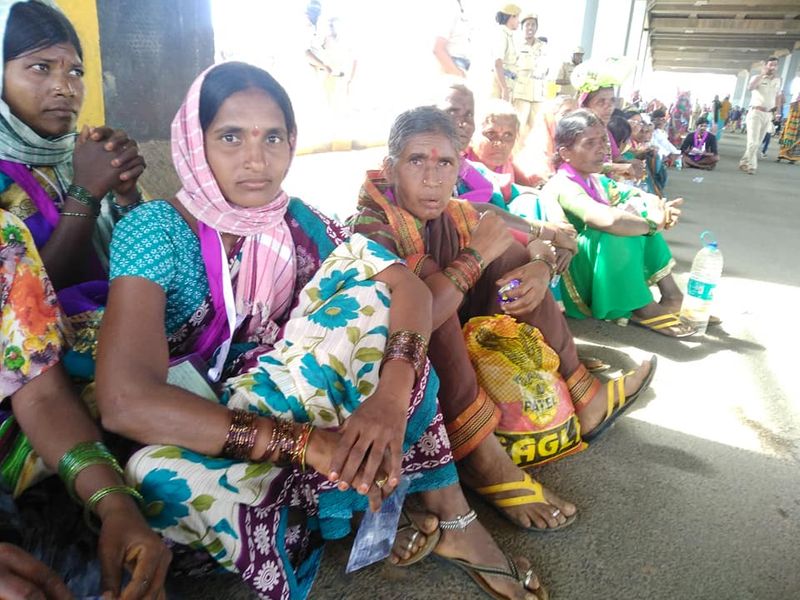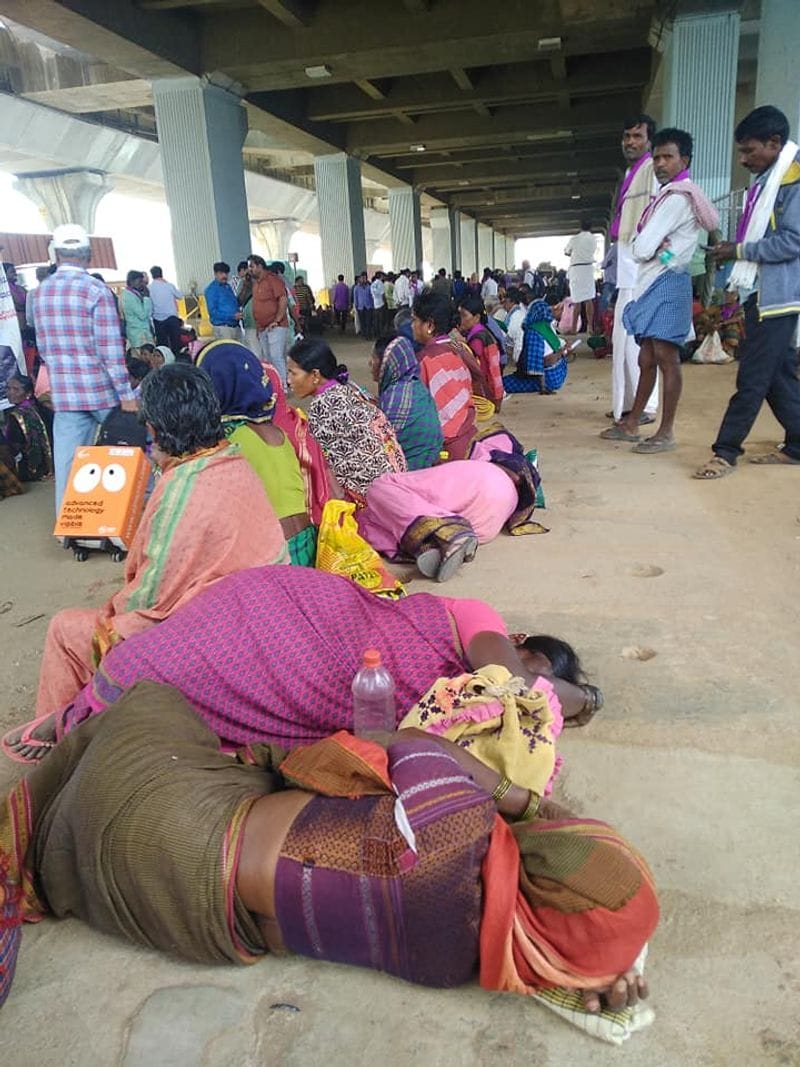 Last Updated Jan 30, 2019, 3:52 PM IST