Kumaraswamy in trouble after social activist files complaint
Chief minister HD Kumaraswamy is in trouble again after a social activist TJ Abraham filed a complaint against him in relation to Operation Lotus.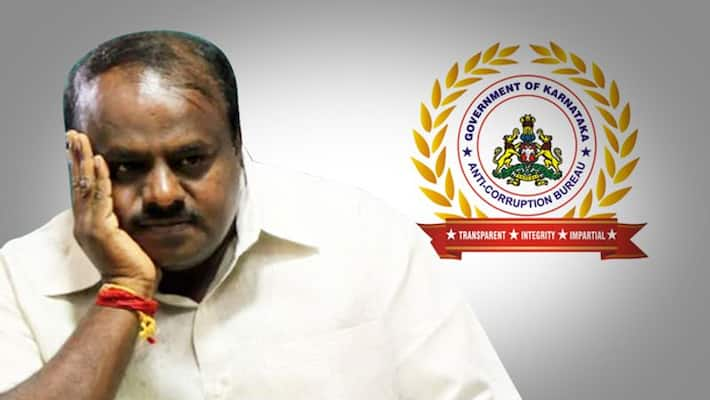 Bengaluru: Chief minister HD Kumaraswamy finds himself in trouble after a social activist TJ Abraham filed a complaint with the Anti-Corruption Bureau against him and three others in relation to Operation Lotus.
"Chief Minister HD Kumaraswamy arranged for funds to the tune of  Rs 5 crore for Kolar MLA Srinivas Gowda so that he could pay it back to Bharatiya Janata Party leaders. He wanted to retain the Janata Dal (Secular) MLAs in his own fold and prevent them from defecting to the BJP."
Reacting to the development, Tanveer Ahmed, JD(S) national spokesperson said, "If TJ Abraham has any evidence, let him produce it before the investigative agency. We believe in the law of the land and the judiciary. We will completely cooperate with the police."
But the BJP laments the fact that the dignity of the office of the chief minister has been brought down.  
The public look upon the representatives of the people. But unfortunately, the citizens of the present day can't look up to the CM. The charges against the CM are grave. They have only played a game to besmirch the reputation of the BJP. All these things have been done to keep the flock together," says Shreenath Sheshadri, a spokesperson of the BJP.
Kolar MLA Srinivas Gowda had alleged that BJP leaders had approached him with a request to join their party and handed over a sum of Rs 5 crore. On his part, he had informed CM HD Kumaraswamy about the offer and kept the money with him.  
Last Updated Feb 22, 2019, 5:59 PM IST