Koramangala sees two cases of armed robbery in span of few days
Two cases of robbery and assault in Koramangala Police Station limits were registered in Bengaluru, when a software engineer and an upcoming music composer became the target of armed gangs.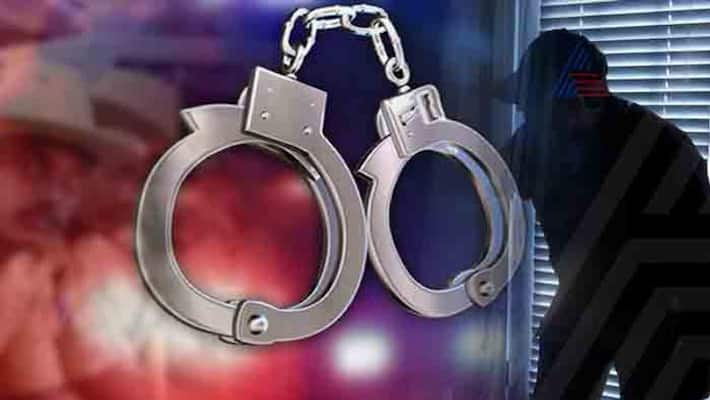 Bengaluru: Two cases of assault and abduction in Koramangala were recently reported. One case took a shocking drug-trafficking turn after preliminary investigations were conducted.
A 29-year-old software engineer, Mayank Bhat was returning to his paying guest accommodation at Jakkasandra in Koramangala after completing a night shift when a group of armed men confronted him just as he reached the gate of the building. They snatched his wallet, bag and mobile phone.
When Mayank tried to resist the thieves, he was attacked by the accused with a knife after which he collapsed. The attackers fled the scene soon thereafter. Few residents rushed to his aid and admitted him to hospital.
In the process of the attack, Bhat lost his PAN card, Aadhaar card and two ATM cards.
A case was registered with Koramangala Police station and the accused are yet to be arrested.
In another incident in Koramangala, an armed gang of three barged into the house of an upcoming music composer, robbed the place, assaulted persons inside the house, abducting the owner before dumping him on the outskirts of the city on April 22.
The trio were later arrested by police. They have been identified as Nikul BS (22), Stephen Raj (25) and Venu Yadev (22). They are residents of Kammanahalli and Horamavu.
The victim Madhupan SS was with at home with his friends when the trio barged into his house and assaulted them before taking away their laptops, mobile phones and Rs 10,000.
The gang found Madhupan's ATM card and asked him to reveal his ATM pin. When he refused to comply, the armed men tied him and hurried him into their SUV parked outside the house. They then allegedly tortured him with blades for hours. When Madhupan did not give in to their demands, the threw him on a wire fence near Avalahalli in KR Puram, Bengaluru.
Few passers-by noticed Madhupan and informed police, and Madhupan was taken to hospital. Upon investigation police found out that the complainant and accused were friends and were involved in drug peddling.
The armed gang had also abducted a gutka seller and robbed the victim of Rs 6 lakh.
One of the accused Nikul, is the son of a retired SP-ranked officer from Kerala. Police also recovered 5 kilograms of marijuana from the accused. 
Last Updated May 4, 2019, 4:47 PM IST