Kidwai hospital to open bone marrow transplant unit
State-run Kidwai hospital is soon set to have a bone marrow transplant unit soon. According to doctors, this unit will treat needy patients suffering from blood cancer, thalassemia. Chief minister HD Kumaraswamy who laid the foundation stone at the hospital on Friday morning, pitched for free treatment of patients.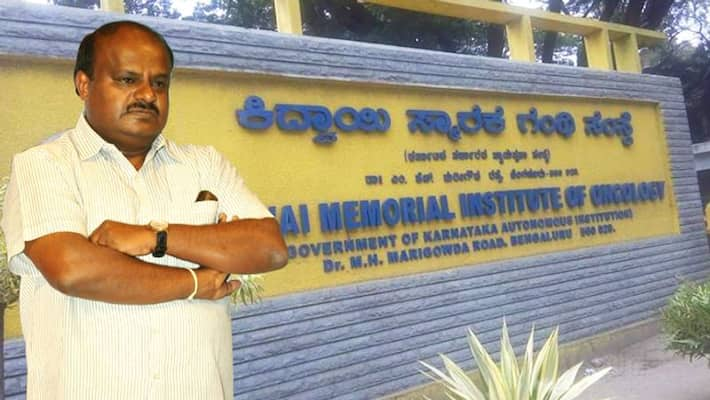 Bengaluru: The state-run Kidwai Memorial Institute of Oncology (Kidwai) will be the first one in India to add 20 beds to its unit for treatment of bone marrow diseases.
Chief minister HD Kumaraswamy suggested that there be free treatment for poor patients considering that the cost of bone marrow transplant procedures is very high.
"The hospital will treat needy patients who suffer from rare conditions like blood cancer and thalassemia. said Dr Ramachandra, Director of Kidwai.
Dr Ramachandra also said, "The patients with complications who need complete bone marrow replacement may end up spending lakhs in a private hospital. The chief minister has suggested free treatment for the poor. The procedure will cost between Rs 10 lakh and Rs 30 lakh as it may require hospitalisation and treatment in ICU for over three months." 
The project cost in 12 crores and its construction of the hospital will begin by the end of January and is expected to be completed in a year.
"Meanwhile, Kidwai hospital has begun its journey to go paperless. Digitisation of records of existing records and of new patients will be in place in the next four months," adds Dr Ramachandra.
Last Updated Jan 18, 2019, 6:41 PM IST