Karnataka: Yeddyurappa criticises Kumaraswamy for spending Rs 1 crore in one village stay
BJP released a booklet 'Grama Yatsavya, Shoonya Saadane' to highlight the failures of chief minister HD Kumaraswamy. During the release, the opposition leader BS Yeddyurappa dug deep into the expenses incurred for Kumaraswamy's village stay programme.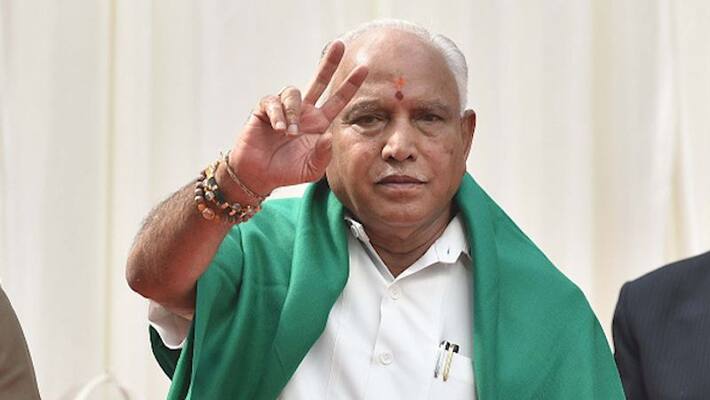 Bengaluru: Opposition leader and BJP state president, BS Yeddyurappa on Monday, criticised chief minister HD Kumaraswamy's Grama Vastavya (village stay) programme by contending that he spent Rs 1.2 crore on the programme at Chandaraki in Yadgir district.
According to reports, Yeddyurappa said that Kumaraswamy spent Rs 1.2 crore on his one-day stay in Chandaraki, including expenses on dining and luxurious stay for him and his officials. He said this at the release of a booklet - 'Grama Yatsavya, Shoonya Saadane' (Village Stay, Zero Achievement), which was released by the BJP to highlight the failures of Kumaraswamy.
Yeddyurappa added that he has been informed of an additional expense of Rs 1 crore for chief minister's stay in Aregudda in Raichur, reports said. He also reportedly said that Kumaraswamy should be ashamed of his high expenditure on village stays.
CMO officials reportedly denied Yeddyurappa's allegations. According to reports, an official said that the deputy commissioner had planned the launch of several infrastructure projects in the village. He said that Yeddyurappa added the costs for these events on the village stay.
Yeddyurappa reportedly went ahead to say that the village stay programme is just a cover up for Kumaraswamy's failures, to ensure good governance in state in the last 13 months. He also said that the BJP has conducted a fact-finding study on Kumaraswamy's previous stay in 42 villages and that those villages are now in pathetic condition, reports stated.
The opposition leader posed 10 questions to the chief minister. He asked him whether he has answers for the deaths of 1,500 farmers who committed suicide when he was spending 13 months in the Taj West End hotel and he also asked about the Rs 48,000 crore farm-loan waiver promise that he had made, reports said
Last Updated Jun 25, 2019, 1:46 PM IST