Karnataka waits for Zero Budget Natural Farming to sprout; initiative yet to kick off
Maharashtra-based agriculturalist and Padma Shri awardee Subhash Palekar pioneered Zero Budget Natural Farming. It was adopted by Andhra Pradesh under the leadership of the then CM Chandrababu Naidu. Karnataka and five other states followed the state and adopted the pro-farmer initiative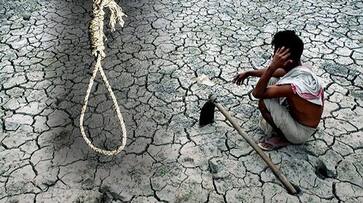 Bengaluru: Karnataka adopted the Zero Budget Natural Farming (ZBNF) to reduce the cost of production for farmers and double their income. It is among the few states that adopted this farming initiative.
Chief minister HD Kumaraswamy launched a pilot programme, in his maiden budget last year, following drought and farmer suicides. The scheme is driven by CM's economic advisor S Subramanya and has remained non-starter with the state still testing it.
A senior agricultural department official reportedly said that all these days they had been working on it in their demo fields and that the programme will take off in a big way in a couple of months.
Maharashtra-based agriculturalist and Padma Shri awardee Subhash Palekar pioneered ZBNF. It was adopted by Andhra Pradesh under the leadership of the then CM Chandrababu Naidu. Karnataka, Chattisgarh, Himachal Pradesh, Uttarakhand and Kerala followed the state and adopted the pro-farmer initiative.
Kumaraswamy while launching the programme reportedly said that more than 5,000 farmers in Karnataka committed suicide between 2013 and 2018. He said that various studies linked farmer suicides to debt. Therefore, zero budget farming is being launched as it promises to end reliance on loans and drastically cuts production costs.
A senior professor at the University of Agriculture Sciences said that Karnataka Rajya Raitha Sangha launched a movement in collaboration with Palekar and has been organising ZBNF training camps. Since farmers believe that only chemical fertilizers can give good yield, the scheme is yet to catch on in a big way, reports stated.
The Union Budget has proposed a thrust to electronic National Agricultural Market (e-NAM) to help farmers discover prices in real time in a transparent manner. The highly successful online agriculture trading portal ensures best prices for farmers.
Last Updated Jul 7, 2019, 1:09 PM IST