Nalin Kumar Kateel takes charge as new Karnataka BJP president; says 'I owe my success to RSS'
After being chosen as the president of the Karnataka BJP, Nalin Kumar Kateel formally took over as the state party chief in Bengaluru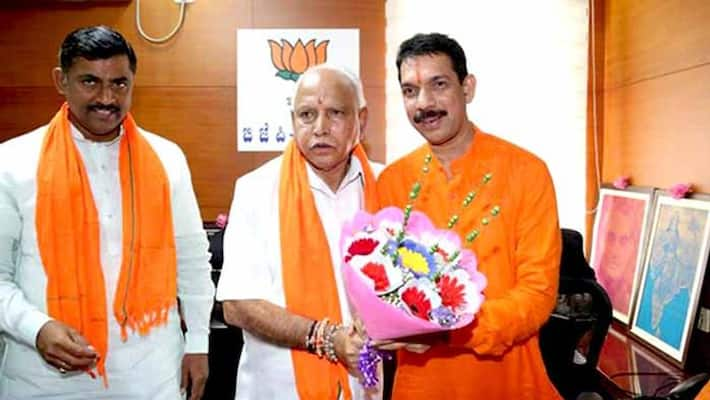 Bengaluru: Nalin Kumar Kateel formally took over as the new president of Karnataka state BJP unit in a glittering ceremony in front of the party office, Malleshwaram, Bengaluru, on Tuesday (August 27).
Karnataka chief minister BS Yediyurappa, deputy chief ministers Govind Karjol, Ashwath Narayan, Lakshman Savadi, BJP state in-charge Muralidhar Rao and other senior leaders like KS Eshwarappa and V Somanna were in attendance.
Speaking on the occasion, Nalin thanked the party national president Amit Shah and other senior members for elevating him and also praised chief minister Yediyurappa for the phenomenal performance of the BJP in the state (BJP had won 25 seats in the Lok Sabha).
The newly crowned state president also did not miss out on an opportunity to thank the parent body RSS. He said, "I owe my success to the RSS. I am not a knowledgeable person, but I am here because of RSS."
On the other hand, Yediyurappa did not hold back any praises in relation to Nalin's efforts in strengthening the party's prospects in Kerala. He also urged the workers to work more robustly in order to win 150 seats in the next Assembly election in Karnataka.
He said, "Last time, we won 105 seats (in Karnataka). Next time, we need to win 150 seats. We all have to work unitedly to reach that goal."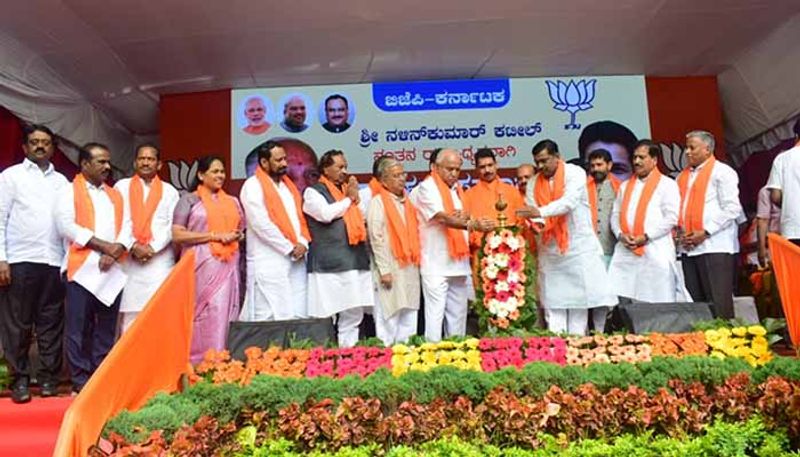 The chief minister also assured Nalin that they would all stand behind him through thick and thin.
"I want to assure Nalin that we will be with him, come what may. There is no need for him to feel threatened. The whole party will back him, and together, we will strengthen the party all the more," Yediyurappa said.
Hundreds of Nalin's supporters had gathered at the venue. Yediyurappa took Nalin to the president's chamber at the office and offered him a flower bouquet to signal the handing over.
However, senior BJP leaders Sriramulu and R Ashoka were conspicuous by their absence.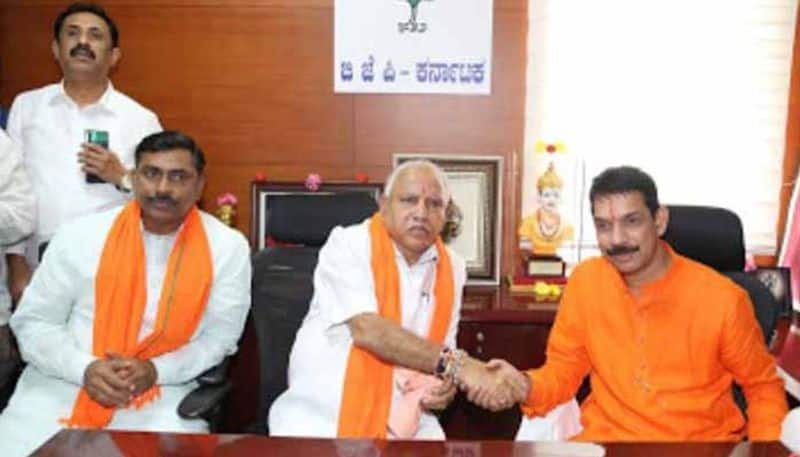 Last Updated Aug 27, 2019, 2:42 PM IST